Epcot is my favorite Disney theme park at Walt Disney World. Every trip that includes a hopper pass or annual pass for me means that I end the majority of my Disney theme park days in Epcot. There isn't anything better than walking around the World Showcase in the evening. Plus, Epcot is home to a huge variety of high-quality restaurants that are aimed at adults rather than kids, which is a plus for me. Choose just one restaurant as the best restaurant for adults in Epcot is nearly impossible, there are so many!!!
You could literally spend a 2-week vacation in just Epcot and eat at a different table service restaurant each night and still have a few leftover. I count 17 options in all (assuming all are open, which is currently not the case). But which of the 17 Epcot restaurants is the best for adults?
I couldn't narrow this down to just one, so here are my top two Best Restaurants for Adults in Epcot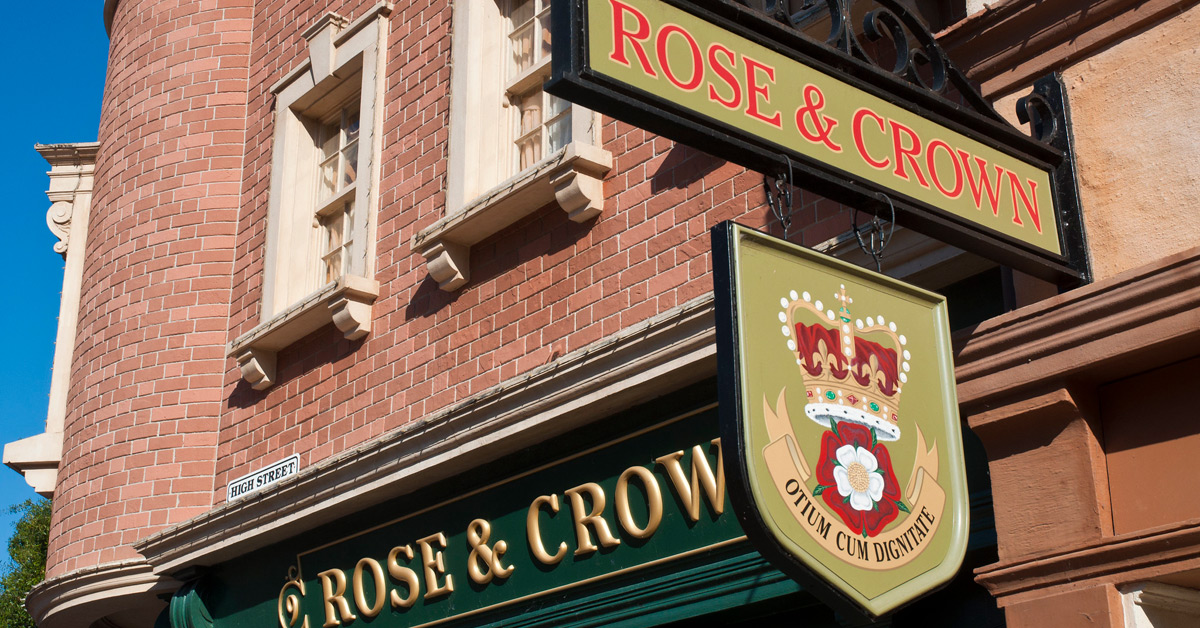 This was a very difficult decision for me. Choosing a restaurant in Epcot is like going on a mini-vacation. Which country do you want to eat in tonight is typically a problem for extremely rich folks who own a private jet, not for the rest of us. I enjoy most of the Epcot restaurants, and just about all of them could have made the list, so narrowing it down to two was nearly impossible. To do so, I left of my two favorite places to eat, plus a few others that we hit every trip.
Chefs de France – Not everyone can visit Paris just for dinner, but in Epcot, that is a possibility nightly. Chefs de France replicates a beautiful Parisian brasserie, complete with incredible views of the World Showcase walkway to complete the experience. Even the waiters are French (and a bit snobbish). Not sure what the menu items are? Your waiter will be happy to explain. Have a picky eater? No problem, the Filet de boeuf grillé is perfect (basically a tenderloin steak). Having personally lived in France for a few years, I love Chefs de France. It is hard to find a good Cassoulet or Boeuf Borgingon anyone outside of French, but it is possible at Chefs de France. Finish off your meal with a Crème Brûlée and spend some time enjoying the ambiance. If possible, ask for a window near the windows, there isn't anything more French than people watching while you enjoy an incredible meal.
Rose & Crown Dining Room – While I am not sure Rose & Crown has the best food in Epcot, it does have the best seating area. When you arrive, insist on an outside table, preferably waterfront. If you have to wait a while, it is totally worth it. Grab a pint and relax. The waterfront tables have a direct view of the World Showcase Lagoon and is the best view on property for dinner. Dining later at night, you may be lucky to catch the show that takes place in the lagoon each night. The Fish and Chips are excellent, but it is hard to pass up a good Shepherd's Pie or the Bangers and Mash to complete the feeling of dining in an old English Pub. Do you want to complete the feeling, order yourself some Mushy Peas or Bubble and Squeak along with a pint of your favorite Ale, Cider or Stout and you will be speaking with a British accent in no time.
What is your favorite restaurants for adults in the Epcot?