As a Disney travel agent, I meet all sorts of clients. Many go to Disney every year on vacation, some even several times a year, others are headed for their first visit. Some travel in large family groups, others travel alone. No two clients are ever the same. What often sticks out is their Disney attitude. When you tell a child they are going to Disney, they are full of excitement and wonder, you can see it plain as day. But for some reason with many adults, it just doesn't work that way. I don't know if it is the stress of trying to create the perfect vacation for your family, the money that you have to spend to experience Disney or something else entirely, but for some, a Disney vacation ends up being more about work than vacation.
Maybe we need to step back for a minute from our planning calendars and decide exactly what we want to get out of our next Disney vacation. My parents used to take me to Disneyland nearly every year for Summer vacation. I never remember the days where my mom planned every minute perfectly so we were able to ride the maximum number of rides and see all the parades. I do remember the day when it poured all day and we just decided to "go for it". I remember the day my brother Matt was lost for 10 hours and we looked for him while he was riding the rides. I remember my parents letting me stay at Disneyland with my sister until after midnight when I was about 12.
While you are planning your next Disney vacation, remember that your kids are not going to remember everything that you tried to squeeze into the day, but they are going to remember the fun you had together.
Think back to the time when Walt was planning Disneyland.
The idea for Disneyland came about when my daughters were very young and Saturday was always Daddy's day with the two daughters. So we'd start out and try to go someplace, you know, different things, and I'd take them to the merry-go-round and I took them different places and as I'd sit while they rode the merry-go-round and did all these things – sit on a bench, you know, eating peanuts – I felt that there should be something built where the parents and the children could have fun together. So that's how Disneyland started. Well, it took many years… it was a period of maybe fifteen years developing. I started with many ideas, threw them away, started all over again. And eventually it evolved into what you see today at Disneyland. But it all started from a daddy with two daughters wondering where he could take them where he could have a little fun with them, too. – Walt Disney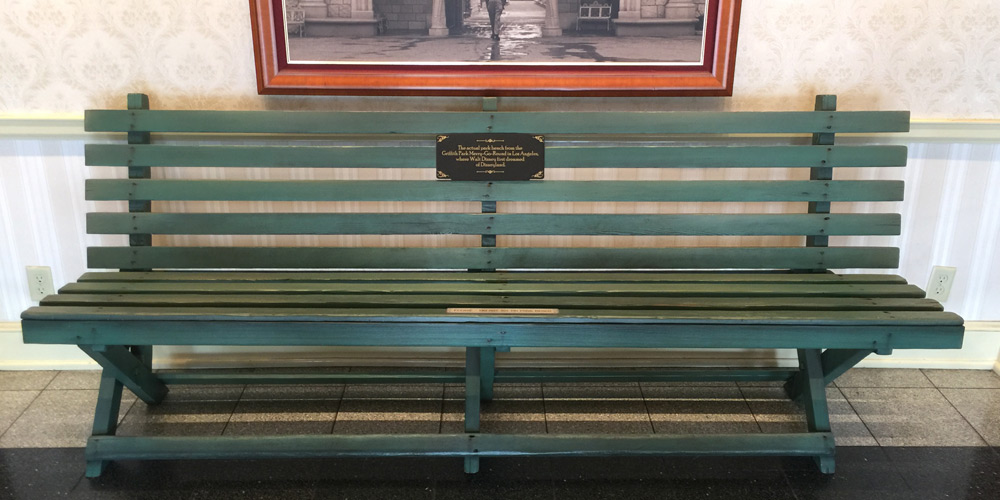 A place where the parents and children could have fun together. Think of your last Disney vacation, when you were stressing over your daily Disney agenda, were you having fun? Were your kids?
The idea of Disneyland is a simple one. It will be a place for people to find happiness and knowledge. It will be a place for parents and children to share pleasant times in one another's company; a place for teachers and pupils to discover greater ways of understanding and education. Here the older generation can recapture the nostalgia of days gone by, and the younger generation can savor the challenge of the future. – Walt Disney
Maybe a bit of that happiness and knowledge can also come from a bit of spontaneity. While Disney does require some planning considering fast passes, dining reservations, show times, etc., much of the day can be left open to "chance". I have discovered we have the best Disney trips when I leave much of the planning up to my kids. I let them choose our fast passes, which parades and shows they want to see, where they want to make dining reservations, and then when we are in the parks, I let them decide where we are going, which rides to ride, where you eat lunch, etc. It makes for a much less stressful vacation on my part, and my kids have a blast.
To all who come to this happy place: Welcome. Disneyland is your land. Here, age relives fond memories of the past… and here youth may savor the challenge and promise of the future. Disneyland is dedicated to the ideals, the dreams, and the hard facts that have created America… with the hope that it will be a source of joy and inspiration to all the world. – Walt Disney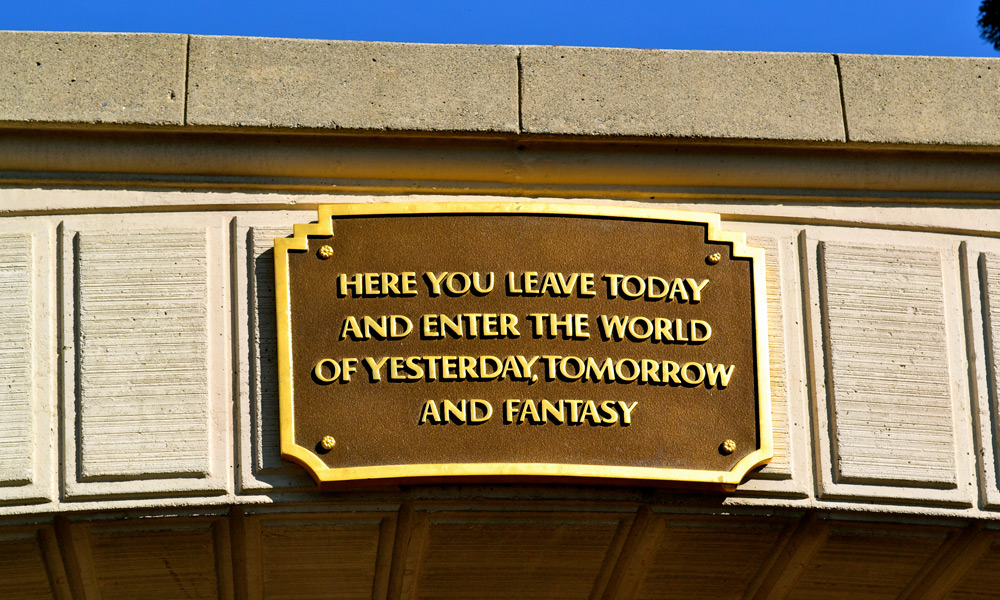 The Disney theme parks are supposed to let us escape the "real" world and enjoy a world of fantasy. Let's all take a step back from our obsessive Disney planning, our insistence that our families follow our Disney agenda regardless of what they want to do or what is going on around them, and enjoy our time in these fantastic places with our family and friends.