Epcot originally opened in October, 1982, nearly 34 years ago. Surprising little has changed in the park when compared to the Magic Kingdom. Sure, some of the pavilions have been upgraded (The Living Seas being slightly changed and transformed into The Seas with Nemo & Friends), but for the most part, Epcot remains very much the same as it did 34 years ago. There are some Epcot attractions that have been closed or replaced over the years, and some I miss and one in particular, I do not miss at all.
3 Epcot Attractions I Miss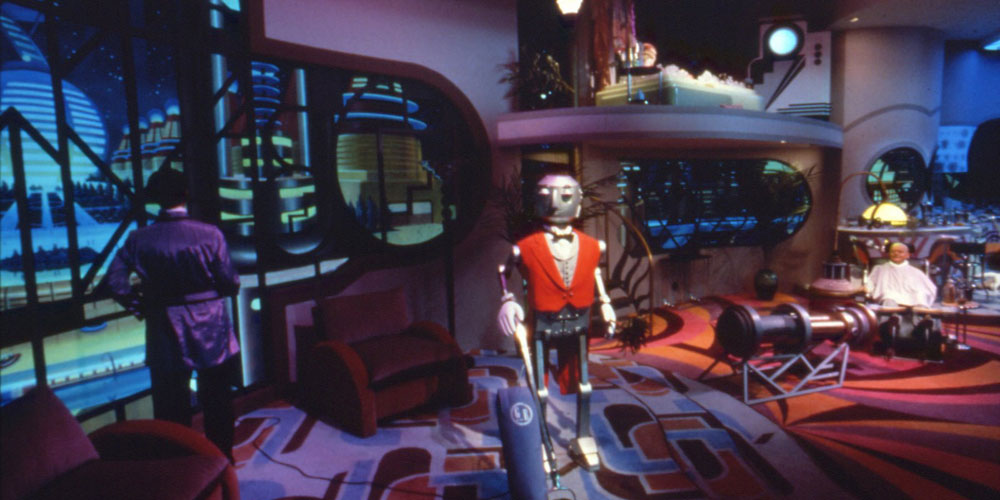 Horizons – Originally opened on the first anniversary of Epcot, Horizons is probably the most talked about ride that no longer exists in any Disney theme park. Personally, I only rode Horizon a hand full of times, yet I still remember it like it was yesterday. The ride started looking at inventions of our past, and then what our future may look like, showcasing all of Epcot's Future World elements of communication, community interaction, energy, transportation, anatomy, physiology, along with man's relationship to the sea, land, air, and space. Unfortunately, GE dropped sponsorship of the ride after less than 10 years. The ride closed shortly thereafter, but for only about a year, and was reopened until 1999 when it closed permanently, torn down, and replaced by Mission: Space. I am still waiting for my robot butler.
Maelstrom – One of the few "rides" in the World Showcase of Epcot, Maelstrom was opened in 1988, and it depicted a ride through the history of Norway, complete with Vikings, polar bears and Trolls. In recent years, Disney+Norway only brings one thing to people's minds, FROZEN. Unfortunately for us, Maelstrom was closed in October 2104 to make way for a new Frozen themed ride, Frozen Ever After. The Frozen version of Maelstrom opened in June, 2016 to huge lines and decent reviews. Having been on the ride, the track and many of the surroundings have not changed from the Maestrom days, which is both good and bad. Good in that I still get to see the feeling of the Maelstrom ride, bad in that it makes me miss Maelstrom just that much more. Maelstrom was always a family favorite, we often end our days in Epcot, and Maelstrom rarely had lines in the evening, so we often rode Maelstrom several times in a row while waiting for Illuminations. I don't think we will have nearly as much luck with the lines with Frozen.
Food Rocks – Did you know there used to be an attraction in Epcot starring Tone Lōc? Yes, the early 90's rapper. It also featured songs by the Beach Boys, the Police, Queen, Cher and others. Located in the land pavilion in Epcot, Food Rocks was originally Kitchen Kabaret, but was changed and upgraded into Food Rocks in 1994. The show only lasted until 2004 when it was closed to make way for Soarin'. Food Rocks was a fun, entertaining show that rarely had lines. Someone needs to make me a Fud Wrapper t-shirt to make me feel better.
There are more than 3 attractions that I miss of course, Cranium Command was awesome and World of Motion was great, even though I got motion sickness every single time I even thought about it. Attractions will come and go, but we can always miss the ones that are gone forever.
1 Epcot Attraction I Do Not Miss
Of course, not all closed attractions are missed. Good riddance I say to you.
Body Wars – Located in the Wonders of Life pavilion at Epcot, Body Wars used the technology of Star Tours to take you on a tour of your body. Horrible. You spent most your time in the blood stream fighting infection received from a splinter, which meant that your vehicle was constantly surging forward then backwards, making everyone within a mile of the place violently ill. There was never a line of Body Wars, which is great, but every single person that ever rode the ride got sick. Fortunately it closed in 2007, hopefully to never see the light again.
Which Epcot attractions do you miss, or not miss at all?