Each Friday, I provide 5 Disney things all Disney fans should know from this past week, just in case you missed them. This week, we feature news from Walt Disney World including information on the Candlelight Procesional packages, the Epcot Food & Wine Festival and other additional to Walt Disney World.
2016 Candlelight Processional Packages Now Available
If you are interested in booking a Candlelight Processional package at Epcot this year, bookings are now open for all restaurants. As a part of Holidays Around the World at Epcot, this favorite Walt Disney World Resort holiday tradition presents the story of Christmas in truly spectacular fashion – with a celebrity narrator, a 50-piece orchestra and a mass choir.
Celebrity narrators this year include some returning favorites like contemporary Christian music singer Steven Curtis Chapman, actors Whoopi Goldberg and Neil Patrick Harris and newcomers like legendary baseball player Cal Ripken, Jr. Here's the list of confirmations we have so far:
11/25-27 – Steven Curtis Chapman
11/28-12/1 – Neil Patrick Harris
12/2-12/3 – Whoopi Goldberg
12/4-12/12 – TBA
12/13-12/15 – Meredith Vieira
12/16-12/18 – TBA
12/19-12/21 – Joe Morton
12/22-12/27 – TBA
12/28-12/30 – Cal Ripken, Jr.
The processional is performed three times per night (5:00, 6:45 and 8:15 p.m.) during the holiday season at the American Gardens Theatre. These packages, available on select nights, include a delicious meal and a guaranteed seat for one of the Candlelight Processional performances. Availability is limited.
Magic Kingdom PinQuest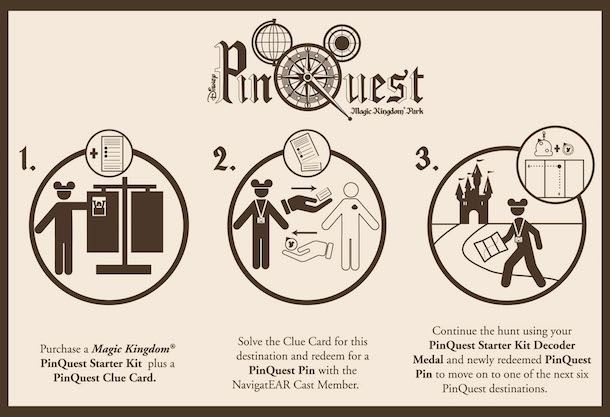 Check it out, Walt Disney World has announced a new Disney pin trading scavenger hunt is coming to Magic Kingdom Park on June 30. 2016. The first step for this PinQuest is to purchase an adventure kit which contains a lanyard to showcase your pins; a decoder medal for use with PinQuest pins; and a lanyard pouch to hold the map included in the adventure kit. The lanyard pouch also holds PinQuest clue cards which are sold separately.
There are six different PinQuest clue cards. Each clue card has a question that needs answered and shared with a NavigatEAR Cast Member in a particular location. Once solved, you can redeem the clue card for a PinQuest pin using the perforated ticket on the bottom of the clue card.
For more information: New Disney PinQuest Coming to Magic Kingdom
2016 Epcot Food & Wine Festival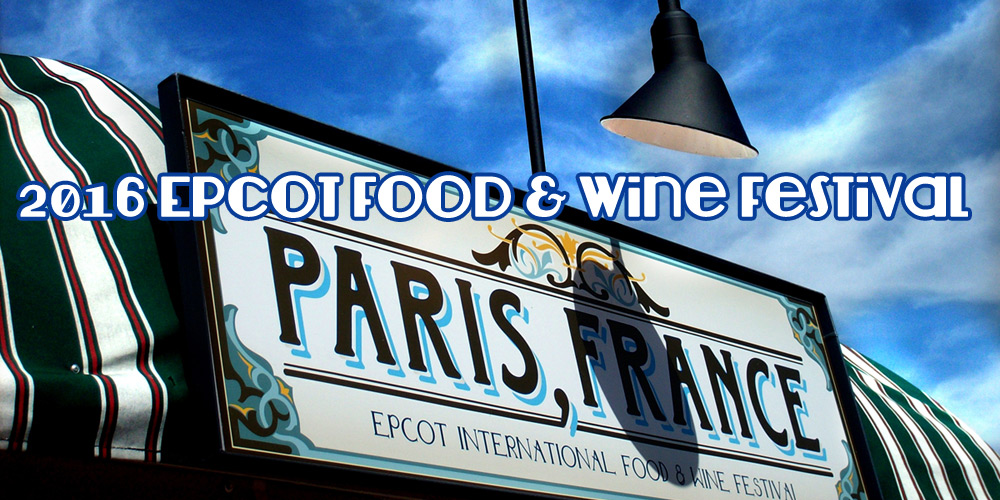 Information and dates have finally been released for the 2016 Epcot Food & Wine Festival. This year includes additonal food booths, more classes and celebrity chefs and of course teh Eat to the Beat concert series. Did I mention it is the longest Food & Wine Festival in the history of Epcot? 62 days!
For more information: 2016 Epcot Food & Wine Festival
Frontera Cocina now open at Disney Springs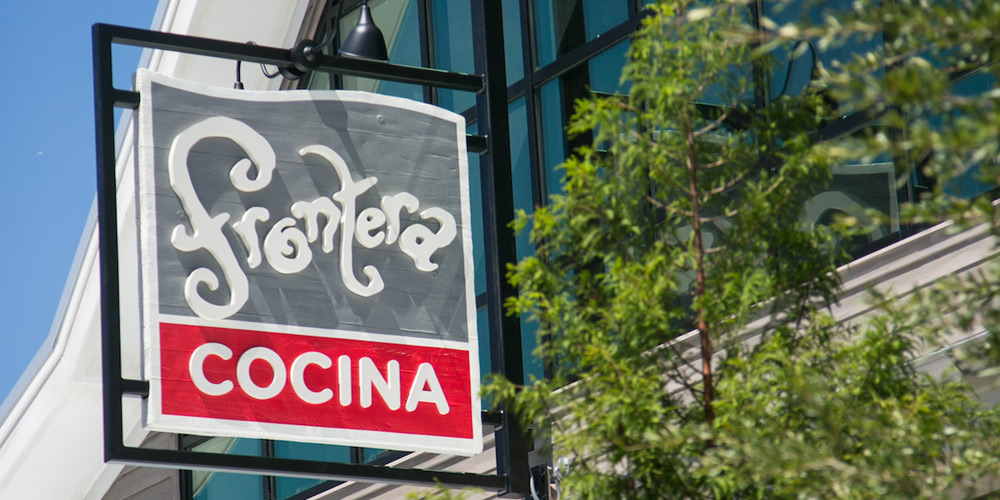 More Disney World restaurants are always welcome. This week, Frontera Cocina, the newest dining experience to join the lineup at Disney Springs, is now open! Located in Town Center, Frontera Cocina features exciting flavors and a contemporary Mexican experience developed by renowned Chef Rick Bayless.
Chef Bayless offers his award-winning taste of dishes such as Oaxacan Red Chile Chicken, Salsa Verde Shrimp Enchiladas Suizas and freshly made salsas and guacamole. There's also a quick-service taco counter.
Chef Bayless created his Frontera franchise in Chicago in 1981. His other notable restaurants include Xoco, Frontera Grill, Toplobampo, Leña Brava and Cruz Blanca. He may be best known for winning the title of Bravo TV's "Top Chef Masters," but his national Public Television Series, "Mexico–One Plate at a Time," is in its 10th season. He's won multiple awards from the James Beard Foundation, including the foundation's highest award, Outstanding Restaurant, for Frontera Grill in 2007. He also won two for his cookbooks, Midwest Chef of the Year, National Chef of the Year, Humanitarian of the Year and Who's Who of Food and Beverage in America.
'Inside Disney Parks' Newscast #4
Episode 4 of the Inside Disney Parks newscast is now available, and includes all the information you need to enjoy the 4th of July at Walt Disney World. Enjoy!
Did I miss any Disney news this week that should have been included?