Each Friday, I provide 5 Disney things all Disney fans should know from this past week, just in case you missed them. This week was a very, very slow Disney news week. Here are the super important Disney news items for this week:
Last Chance to Catch Classic Soarin'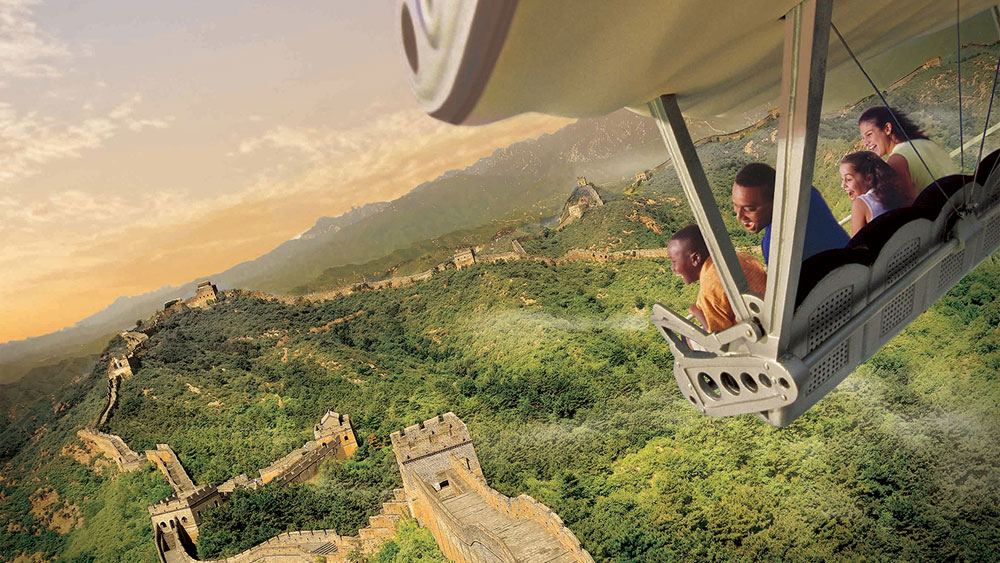 Are you a huge Soarin' fan? Get yourself to Disney now before the classic Soarin' is gone. Epcot guests will be able to enjoy farewell flights when the classic Soarin' returns to The Land pavilion starting May 27, 2016. The attraction will reopen at Epcot a few weeks before the new film, Soarin' Around the World, debuts next month at Disney parks in Shanghai, California and Florida. Don't miss your chance to experience Soarin' Over California at Disney California Adventure now through June 15, and at Epcot through June 16, 2016. The new film will debut June 17, 2016 on both coasts.
Disney FastPass+ service will be available starting May 21, 2016 for this limited opportunity to enjoy the classic Soarin' experience at Epcot.
Tiffins Restaurant Opening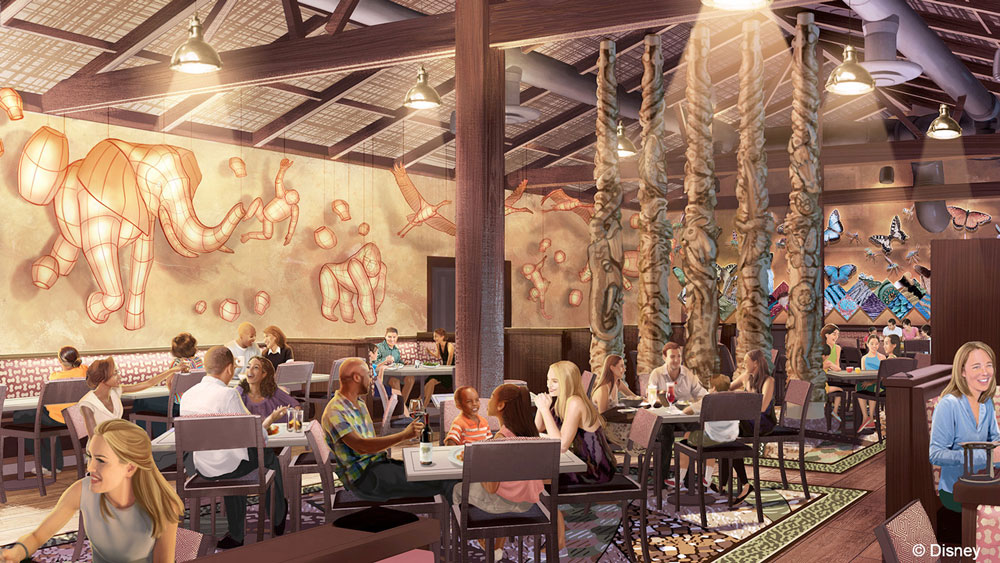 The long awaited Animal Kingdom signature restaurant is set to open this week, and we finally have menus! Open for both lunch and dinner, Tiffins is situated near Pizzafari on Discovery Island, near what will be the entrance to Pandora – The World of AVATAR, when it opens in 2017. ("Tiffin" is an Indian English word for a midday meal or a type of container used to carry food while traveling). Adjacent to Tiffins, Nomad Lounge features waterfront views in addition to hand-crafted cocktails with African, Asian and South American flavors; beers, and sustainable wines from those regions, plus specialty non-alcoholic beverages and small bites.
Check out the Menus (we just have images today, hopefully they will be available on the WDW website soon):
Remember, Tiffins is a signature restaurant, therefore if you are on one of the Disney Dining Plans, the cost to dine here is 2 table service credits per person.
In addition to the grand opening, Disney is also introducing a nightly dining/show package at both Tiffins and Tusker Hours. Similar to the popular Fantasmic! Dining Packages at Disney's Hollywood Studios, the new Jungle Book Dining Package includes reserved seating for the nighttime show. At all-you-care-to-eat Tusker House Restaurant, you can choose the breakfast, lunch or dinner buffet on the day of the show (but you have to dine at least 2 ½ hours before the show). Breakfast is $37, $23 ages 3 to 9, plus tax and gratuity; lunch and dinner, $49, $30 ages 3 to 9, plus tax and gratuity. Tusker House Restaurant is on the Disney Dining Plan and counts as one table-service meal.
At Tiffins, the package includes your choice of appetizer, entrée, dessert and non-alcoholic beverage at either lunch or dinner. The Dining Package is $67 for adults, $32 ages 3 to 9, plus tax and gratuity. Tiffins is on the Disney Dining Plan and counts as two table-service meal credits.
Reservations will open tomorrow, May 21, 2016 for Tiffins restaurant as well as Dining Packages for The Jungle Book: Alive With Magic nighttime show.
Animal Kingdom at Night to Debut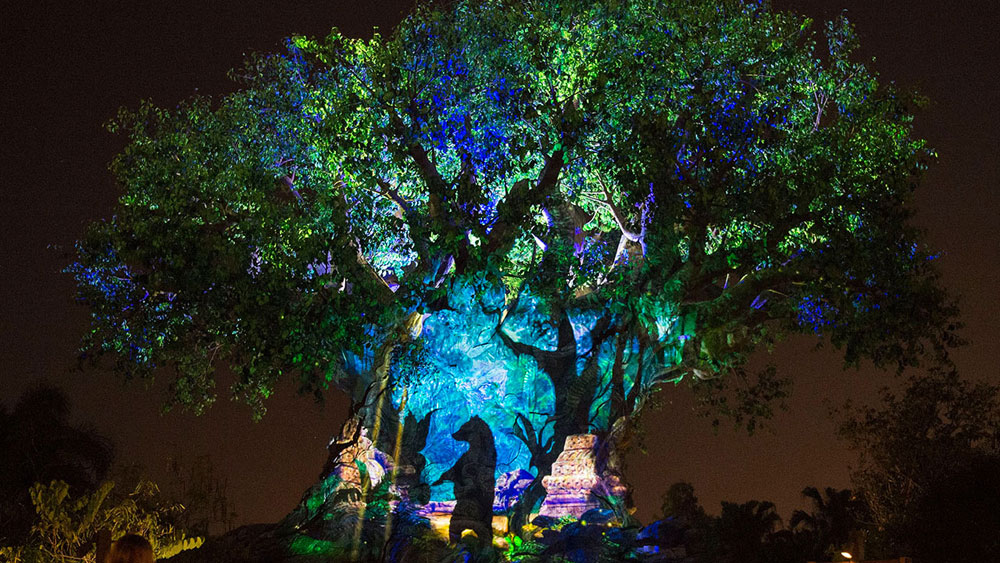 Later this week, starting May 27, 2016, the Animal Kingdom Park will be open at night for the first time ever. One of the biggest downfalls of the parks is that it usually closes by 5 PM each night, and it is such a beautiful park. With the addition of many night time events, the park will now stay open until later, calendars over Memorial Day weekend show it open until 11 PM each night.
There is an exciting lineup of new experiences coming to Disney's Animal Kingdom Theme Park after the sun sets, including nightly awakenings of the park's iconic Tree of Life. Beginning May 27, 2016, animal spirits will be brought to life each night by magical fireflies that reveal colorful stories of wonder and enchantment along with other amazing sights at the tree.
After the sun sets, you also will be able to explore Kilimanjaro Safaris and see the nighttime behavior of the wildlife and better tune in to the unique vocalization of the animals like never before.  Among the new experiences, the village of Harambe in Africa will become the place to enjoy "Wildlife Parti" and the spirited community of Discovery Island will come together to celebrate their love of the natural world with the Discover Island Carnivale.
And the park's Discovery River will awaken at night and become a stunning stage for performances of the limited-engagement show The Jungle Book: Alive with Magic, inspired by the hit live-action film Disney's The Jungle Book.  Shows will feature memorable moments from the film, including the iconic Shere Khan, and will be filled with music and special effects that celebrate the movie and classic songs, infused with an Indian influence. Eventually, this show will be replaced by the Rivers of Light show, but probably not until sometime this Fall, once the kinks are worked out.
Flying Fish Cafe Returning to Walt Disney World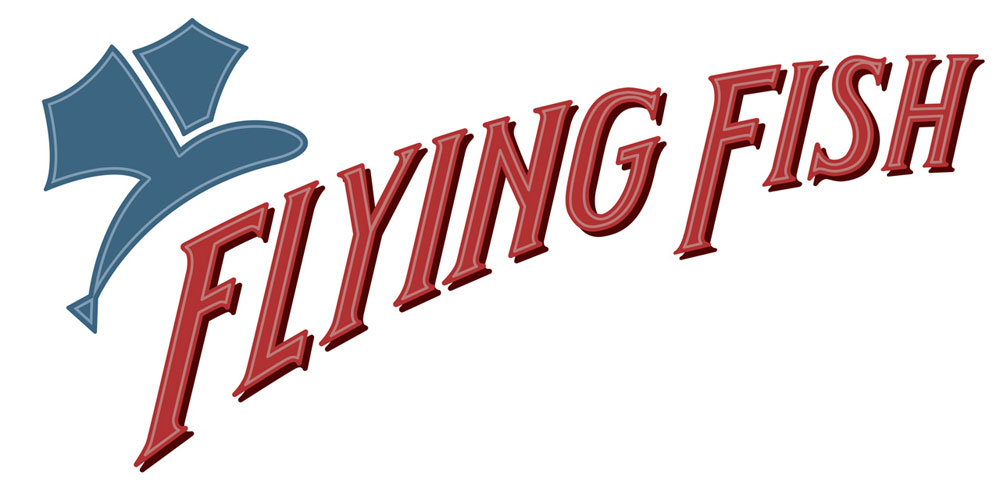 Flying Fish Cafe, one of my all time favorite Disney restaurants, is returning! Opening is set for late summer for Flying Fish restaurant at Disney's Boardwalk – yes, "Cafe" goes away as part of the name, and diners will be welcomed to a sophisticated, interior that still pays homage to the golden era of seaside boardwalks.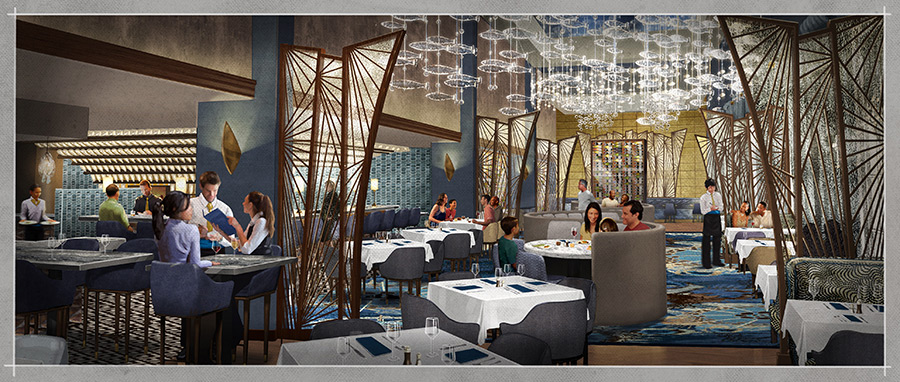 The interior features an all-new kitchen and dining room (with expanded space for private dining events), sparkling architectural accents, like golden-winged room panels and an impressive chandelier that mimics a school of flying fish swimming overhead. Next door, the new AbracadaBar lounge opens, taking the spot formerly occupied by the candy and ice-cream shop. No information on an opening date or when reservations can be made have been announced yet.
Hollywood Studios Summertime Eats
With the ongoing construction at Disney's Hollywood Studios, there is a very slim choice of dining locations currently available. So, Disney has announced several quick-service kiosks that will be made available this Summer in the Echo Lake area. Some of these look fantastic!

Bocados del Lago Nachos y Empanadas
Loaded Chili Cheese Nachos with Guacamole
Beef Empanadas, roasted corn and black bean salsa, Queso Fresco with cilantro sour cream
Dulce de Leche Cookie
Sliders to the Stars
Pulled Beef Brisket Sliders with arugula, pickled onions and horseradish aioli on sesame bun served with chips
Pulled Barbecued Chicken Sliders with coleslaw and chipotle aioli on a brioche bun served with chips
Mickey Brownie
Hollywood Waffles of Fame
Shaved Turkey and Gouda Waffle Sandwich with mixed greens, bacon, tomato and herb-cheese pesto served with chips
Shaved Ham and Cheddar Focaccia with water cress and spicy mustard served with chips
Freshly-baked Chocolate Chip Cookie
Oasis Canteen
Chicken Breast Nuggets served with celery and carrots with a Ranch dipper and chips
Sweet Chili-glazed Chicken Breast Nuggets served with celery and carrots with a Ranch dipper and chips
Kid's Breast Nuggets
Mickey Brownie
Bonus Disney News!
This week, Walt Disney World changed the FastPass+ booking system. Previously, you could book your fastpass+ reservations 60 days in advance of your check in date, and do so at midnight. So, as soon as the clock struck midnight, the next "day" would start. Stay up a bit later and you can get a time to see Anna and Elsa. Wait until the next morning, you are out of luck. Earlier this week, that time was changed to 7AM Eastern. You can no longer stay up late to get your times booked, unless you are in Hawaii of course, as 7AM Eastern in 1 AM in Hawaii.
Did I miss any Disney news this week that should have been included?