Sure, everyone knows about the Crystal Palace, Tony's Town Square and Be Our Guest, but have you ever eaten at Sleepy Hollow? If you have never been, please put it on your list of restaurants for your next visit.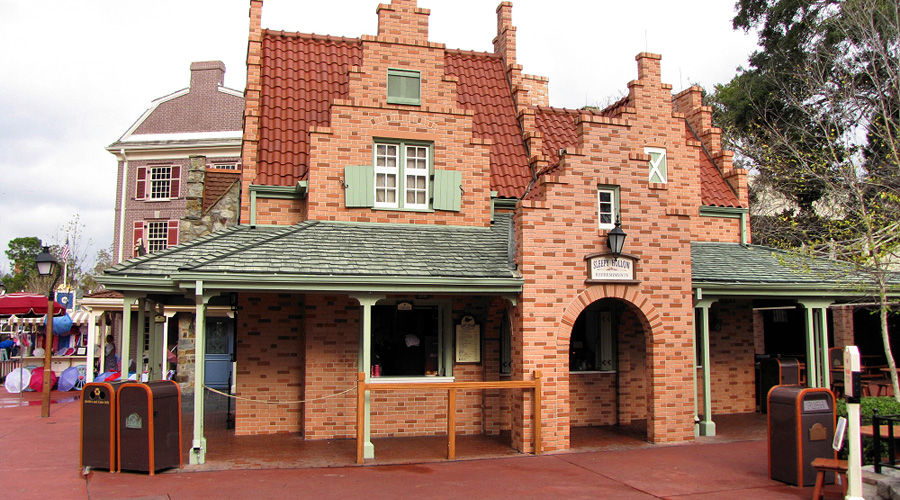 Sleepy Hollow – Where is it?
As you walk down Main Street and enter the hub, there is an exit at about 10 o'clock that heads towards Liberty Square, the Hall of Presidents and eventually the Haunted Mansion. You cross the bridge, and it is immediately to your right. You can also go this way if you need to go around Cinderella's Castle, that path leads right through the seating area of Sleepy Hollow. Many tables have fantastic views of the castle, but please note, there are very few tables that have any kind of coverage, so if it is raining, you are probably going to need to head elsewhere.
Sleepy Hollow Menu
So many good things. I get all Rumbly in My Tumbly just thinking about it. While Sleepy Hollow isn't your normal Disney counter service restaurant, their menu is limited, the food they offer is unique and fantastic.
Waffle with Powdered Sugar
Waffle with Cinnamon
Waffle with Strawberries and Whipped Cream
Fresh Fruit Waffle Sandwich with Chocolate Hazelnut Spread
Funnel Cake dusted with Powdered Sugar
Funnel Cake dusted with Cinnamon
Funnel Cake topped with Strawberries and Whipped Cream
Sweet and Spicy Chicken Waffle Sandwich
Ham, Prosciutto and Swiss Waffle Sandwich
Nutella and Fresh Fruit Waffle Sandwich
Just so you are aware, some of the waffles are options with a snack credit from the Disney Dining plans, and the sandwiches are options with a counter service credit. Of course, the restaurant also has plenty of drink and dessert options, including a mean Ice Cream Cookie Sandwich.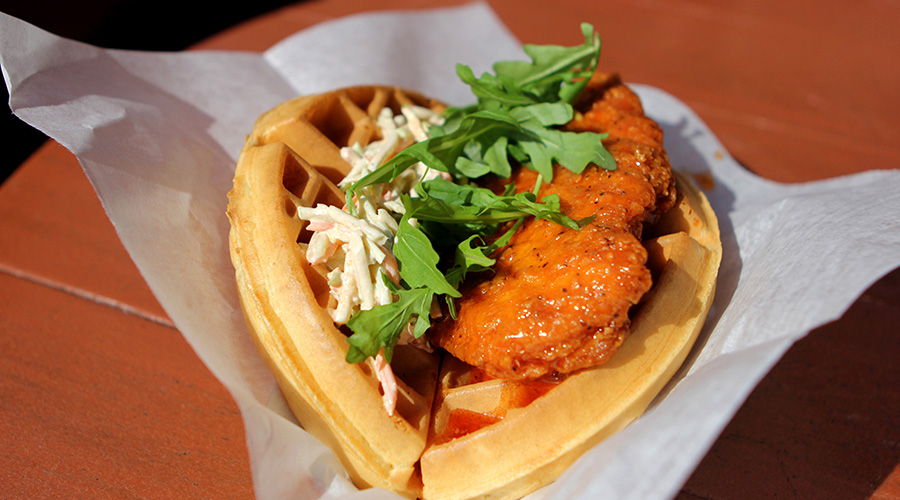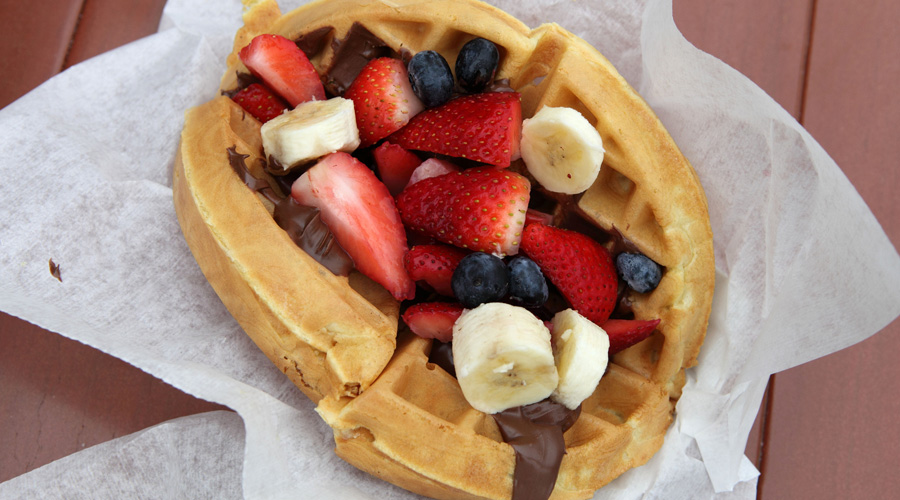 What Makes Sleepy Hollow so Good?
There are a few things that make Sleepy Hollow fantastic.
First, it is out of the way, and rarely crowded. Sometimes there gets to be a line in the afternoon when that funnel cake desires gets a bit to strong for some folks, but otherwise, it is manageable.
Second, everything is made right in front of you. They cook your waffle right there while you wait, nothing comes from some central kitchen like you know the hamburgers at the other places do. This makes the line move a bit more slowly, but totally worth it.
Third, where else can you get a waffle sandwich for lunch?
Please note, because of fireworks and other events around the castle during the evening, Sleepy Hollow only serves their sandwiches until 5;30 pm. They are open after that and still serve a fantastic waffle with strawberries, but don't plan on going to Sleepy Hollow for dinner, it is a lunch thing only.