While most visitors to Walt Disney World are families of some sort, there are quite a few adults that travel without kids to the parks. It is true that everyone loves a good character meal, but if you are without kids, it usually isn't the first option for most adults, they are more likely to choose a place that has decent food and is a relaxing experience.
Disney has done a nice job of adding a few more dining options in the Magic Kingdom that don't feature characters as the main attraction. Both Be Our Guest and Skipper Canteen have opened recently, as well as the dining options added to The Diamond Horseshoe. These restaurants are great for adults and kids alike, and I would love to see more of these as the Magic Kingdom and other parks expand their dining options. But which of the Magic Kingdom restaurants is the best for adults in the Magic Kingdom?
I couldn't narrow this down to just one, so here are my top three Magic Kingdom restaurants for adults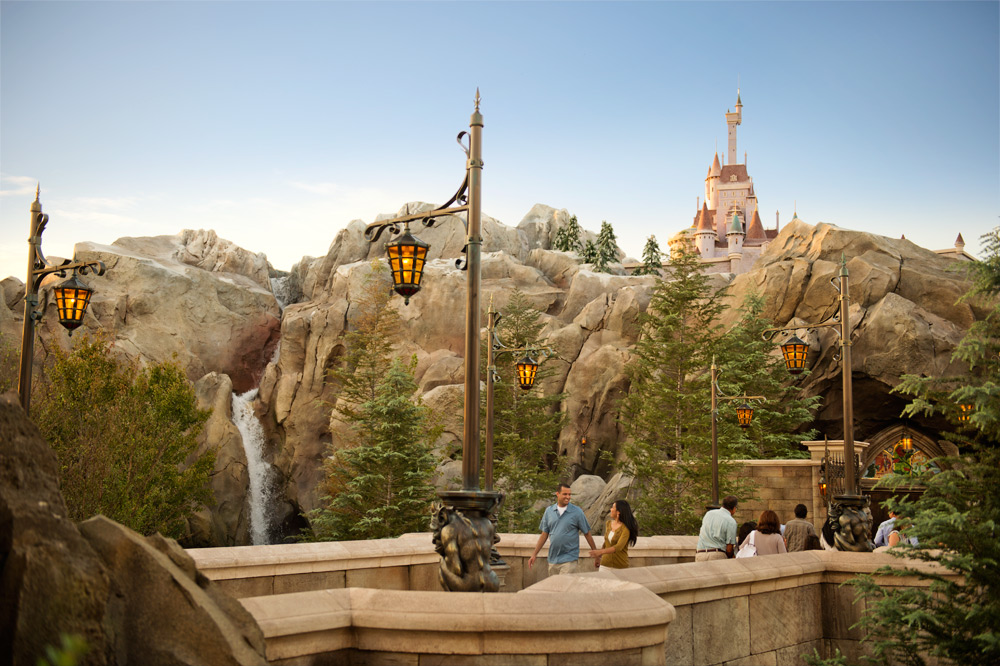 Jungle Navigation Co. Ltd. Skipper Canteen – If you are a big fan of the Jungle Cruise, this option may jump up the list for you. Skipper Canteen is open for lunch and dinner, both have similar menus and both lunch and dinner are considered a table service credit on the Disney Dining plans. Skipper Canteen features some unique food for Walt Disney World including Rice Noodle Bowl with Duck, Curried Vegetable Crew Stew and an adult macaroni and cheese (Skip's Mac & Cheese) that includes spicy ground beef, pasta and béchamel sauce. Yum! Along with your delectable meals, you also get awesome Jungle Cruise decor and an ample supply of cheesy jokes. Skipper Canteen has only been open a few months, so expect the menu to change as some entrees are weeded out and others are added, but expect Skipper Canteen to always be a great place to eat.
Liberty Tree Tavern – Lunch is a la cart from the menu, and dinner is served family style and includes Pot Roast, Roasted Turkey and Ham with vegetables and mashed potatoes. From the decor to the food, everything about Liberty Tree Tavern screams "comfort", it is just a nice, fun, relaxing place to eat. Both lunch and dinner are considered a table service credit on the Disney Dining Plans. While some old timers might remember that characters were once a staple of Liberty Tree Tavern, that has not been the case for a few years, so colonial goofy won't be hanging over you while you try to finish off that third serving of ham.
Be Our Guest – OK, this may seem like a strange choice, but bear with me. Even adults can dream of dining with Belle in the Beast's castle, and now you can. Breakfast and lunch are considered a quick-service restaurant and dinner is considered a table service restaurant on the Disney Dining Plans. Reservations are REQUIRED for all meals. For adults, dinner is the best option, as it doesn't seem as rushed and the food is better, though if you can't get in for dinner, lunch is awesome. Be Our Guest features roasted lamb, braised pork coq au vin style, grilled strip steak and an awesome ratatouille, though I wish it was double the size. And don't miss the grey stuff for dessert, it is delicious. Be Our Guest features three rooms, a huge ballroom that is a replica from Be Our Guest, complete with falling snow outside the window, a second room that is the castle gallery that is nice and bright, and then the West Wing, home to the Beast, is very dark and foreboding, complete with lightening, paintings that change from the beast to the prince and back and the enchanted rose. I always try to sit in the West Wing, but it is tiny and hard to get. You can even stop by and see the Beast near the entrance if you desire.
What is your favorite restaurants for adults in the Magic Kingdom?