Welcome to another week of Disney things you should know. Not everyone can keep up with all of the Disney news (not even me, and I do this stuff full time), so we provide you with 5 Disney Things you should know from this week to help you keep up to date. This week features a new discount and dinner show at Aulani, a live stream of the soon to be discontinued Main Street Electrical Parade as well as a new Disney cookbook and more fun at Raglan Road. Enjoy!
Watch the Main Street Electrical Parade Live From the Magic Kingdom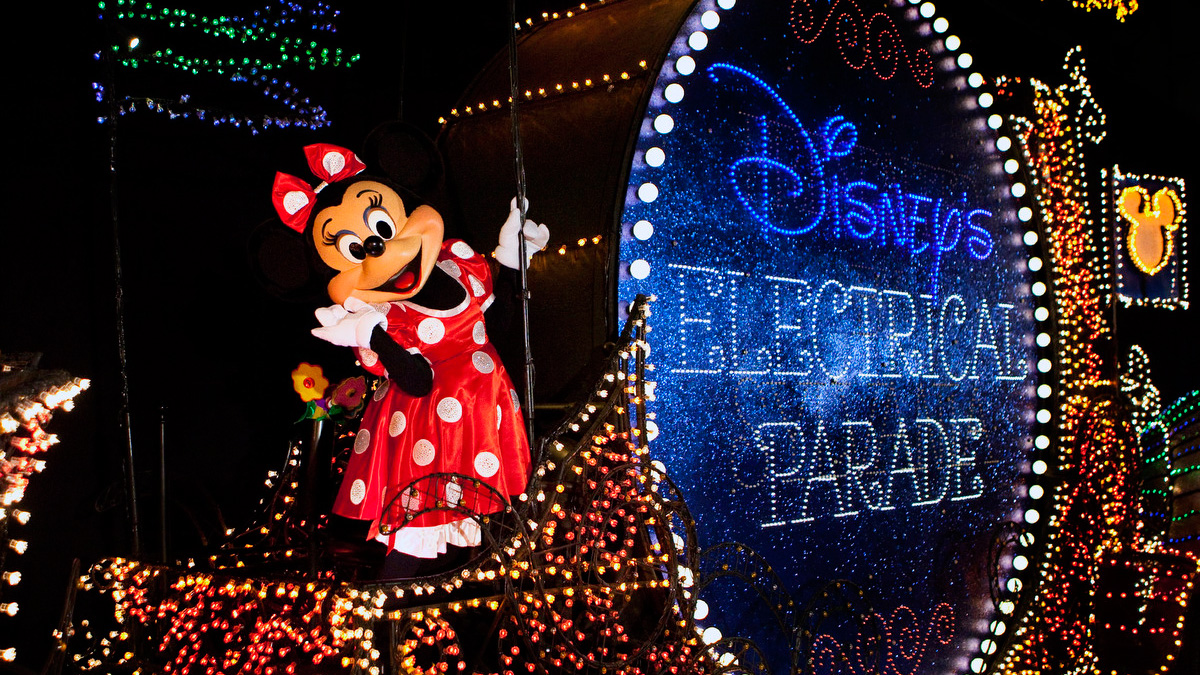 Are you a fan of the Main Street Electrical Parade? Did you know it is leaving the Magic Kingdom later this year? Well, you are in luck, as Disney has decided to live broadcast the Main Street Electrical Parade this weekend, for free!
The Main Street Electric Parade will soon be "glowing" away to inspire our friends at Disneyland Resort in California. But before it makes its cross-country journey, guests have until October 9, 2016 to enjoy this sparkling spectacular here at Magic Kingdom Park. We hope many of you will be able to see the parade in person before it leaves, but if not we have you covered with our live stream!
It will be broadcast Sunday night at 8:55 p.m. ET. Just check the following link right before then for broadcast details:
Broadcast Details available Sunday evening: Disney Parks Blog
Aulani Winter 2017 Discount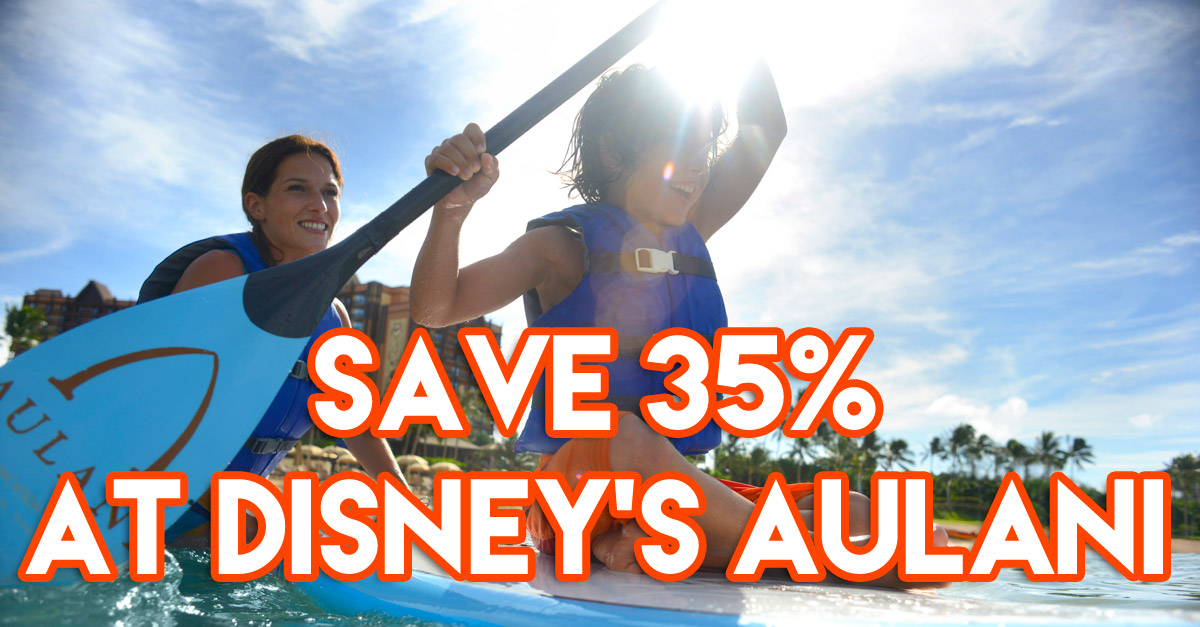 Aulani is a Disney resort located on the island of Oahu, Hawaii. While not adjacent to a Disney theme park, Aulani provides you with the Disney magic in one of the most magical places on earth. The resort is down right beautiful, with fantastic rooms, pools and a near perfect beach. Plus, there are no resort fees, so there isn't any additional cost to use the pools, beach or any of the fantastic kids clubs or other activities.
Now you can save up to 35% during the most popular time of the year to visit the islands. Travel between January 2 and March 24, 2017 and you can save up to 35% on your room reservation, plus book early and receive a free meal per person in your family at one of Aulani's great restaurants, the Ulu Cafe.
For more information: Aulani Winter 2017 Discount
New Discover 'Menehune Mischief' Dinner Show at Aulani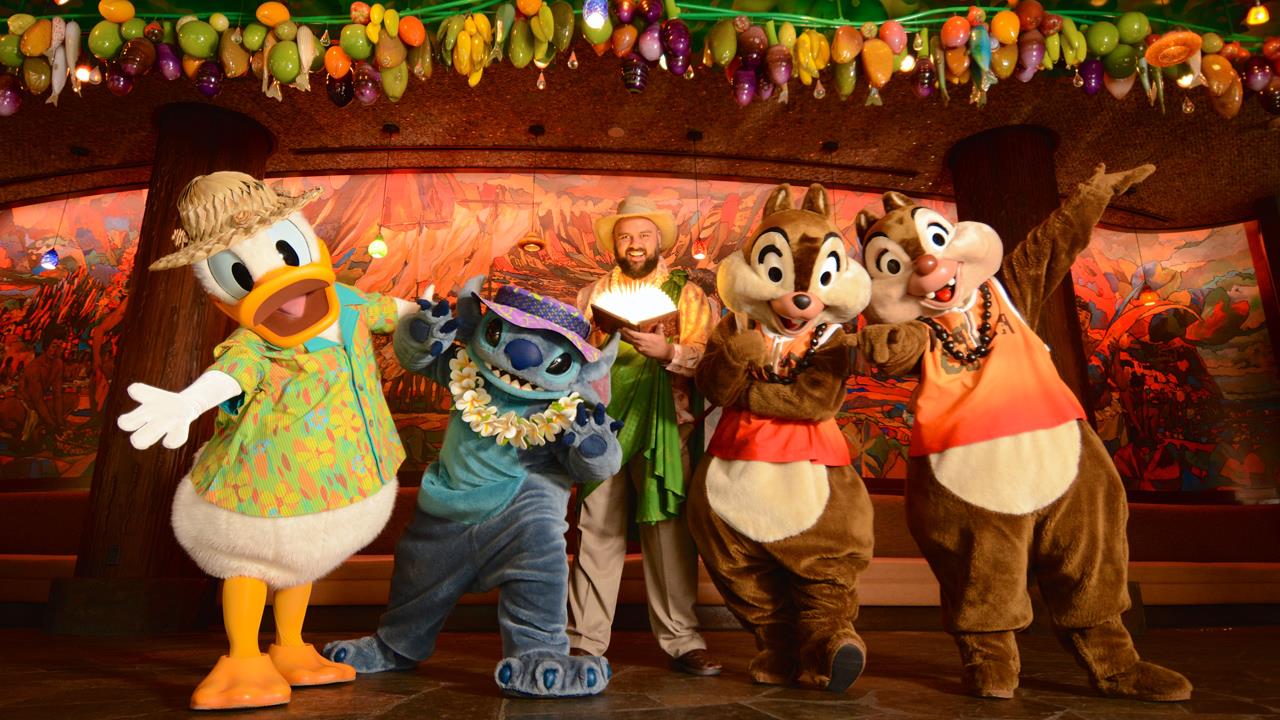 Speaking of Aulani, Disney has just launched a brand new dinner show at Aulani for guests. "Menehune Mischief" at Makahiki restaurant celebrates the story of the Menehune—the magical little people of Hawaiian legend—with the help of Aulani's beloved Uncle and favorite Disney Characters. During a delicious buffet dinner, you'll enjoy delightful tales brought to life through enchanting music, sing-along fun and engaging storytelling!
The essence of Makahiki – The Bounty of the Islands can be found throughout the restaurant's art and design, as well as in the fresh, locally-sourced cuisine. My favorites include the rotating carving stations, the abundant selection of seafood and, of course, house-made desserts! There is also a special "Keiki Corner" for youngsters to fill up on macaroni pasta, baked chicken tenders and more!
Menehune Mischief is offered on Sunday, Tuesday and Thursday evenings. Dinner reservation times are 4:30 p.m., 4:45 p.m. and 5 p.m. The character dinner experience is $49 for adults and $24 for keiki (ages 3-9 years old).
Delicious Disney Cook Book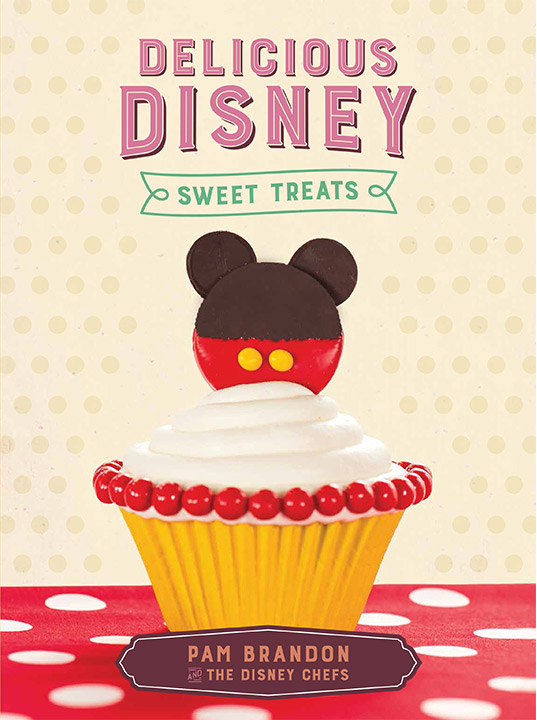 Who doesn't love having a little bit of Disney magic at home with them between Disney vacation? I find that eating one of my favorite Disney meals make me extra excited for any upcoming Disney adventure. Well, now you can enjoy your favorite Disney sweets with the new "Delicious Disney" cookbook.
Vacation is often a time for indulgence, so Disney dessert recipes are among the most requested, and the new "Delicious Disney Sweet Treats" cookbook features 40 irresistible recipes from the pastry chefs at Walt Disney World Resort, Disneyland Resort, Aulani, A Disney Resort & Spa and Disney Cruise Line.
The book includes elegant sweets such as the madeleines from Chefs de France at the France pavilion at Epcot, the Warm Apple Butter Cake from Steakhouse 55 at the Disneyland hotel and the Mom's Favorite Chocolate Peanut Butter Layer Cake from 50's Prime Time Café at Disney's Hollywood Studios.
Each recipe has been tested in a home kitchen to make it easier to re-create a vacation favorite. Now you can make your favorite desserts any time of the year!
This new cookbook will be available shortly at Walt Disney World, Disneyland and online in the Shop Disney Parks app.
Great Irish Hooley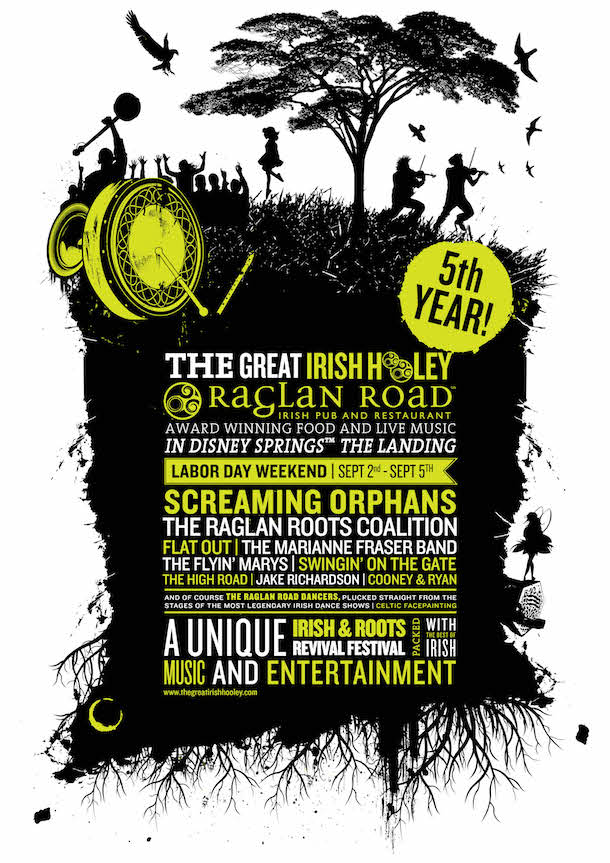 Raglan Road is one of my favorite Disney restaurants, and a "DO NOT MISS" on every single Disney World vacation, no matter the length (I at there one time between the end of a Disney Cruise and my flight home that afternoon, and I nearly missed my flight because of it). Raglan Road just has fantastic food and an even better atmosphere.
This year, Raglan Road celebrates the 5th Anniversary of their "Great Irish Hooley" with craft beer, cool cocktails, authentic Irish food, and, perhaps most impressive, a brand-new "Rhythms of Raglan" show—a 90-minute live spectacle of music and dance, produced in Ireland and directed by David Hayes of "Riverdance" and "The Voice: Ireland Edition" and choreographed in part by Michael Donnellan, famous for his work in "Lord of the Dance."
Taking place September 2-5, 2016 over the long Labor Day Weekend, this music-festival-meets-festive-food soiree mixes authentic Irish entertainment with some of the best bites and sips this side of the Emerald Isle. The fun begins at noon on Friday, September 2nd and runs through last call the following Monday.
Make plans now to make The Great Irish Hooley part of your Labor Day Weekend – and be sure to catch The Rhythms of Raglan show, taking place at 4 p.m. Sept. 2, and at 1 p.m. and 4 p.m. Sept. 3, 4 and 5. (Tip: pencil in extra time for Celtic face-painting, happening Saturday through Monday!)
For the full entertainment schedule, visit www.raglanload.com and www.greatirishhooley.com closer to the event.
Did I miss any Disney news this week that should have been included?