Welcome to another week of Disney things you should know. Not everyone can keep up with all of the Disney news (not even me, and I do this stuff full time), so we provide you with 5 Disney Things you should know from this week to help you keep up to date. This week features a new Disneyland and Walt Disney World discount, a brand new Disneyland parade and finally direct bus service from Walt Disney World theme parks to Disney Springs was announced. It was a busy Disney week!
Fall 2016 Disneyland Discount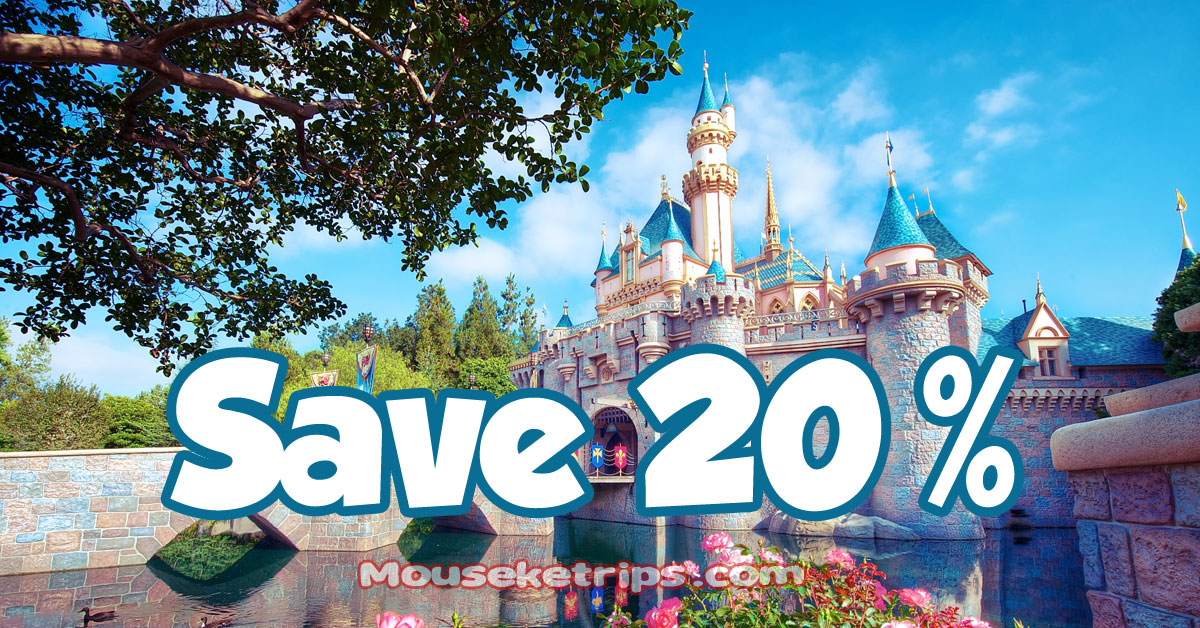 This week brings us a new Disneyland Discount for 2016 Fall dates. This discount is currently for Disney VISA cardholders only, but will be released to the general public next week, a Disney VISA will no longer be required starting on September 7, 2016.
Save 20% on premium rooms at Disney's Grand Californian Hotel & Spa and the Disneyland Hotel.
Save 15% on standard rooms at Disney's Grand Californian Hotel & Spa and the Disneyland Hotel.
Save 10% on standard and premium rooms at Disney's Paradise Pier Hotel.
For more information: 2016 Disneyland Fall Savings – Disney VISA
Walt Disney World Fall Florida Resident Discounts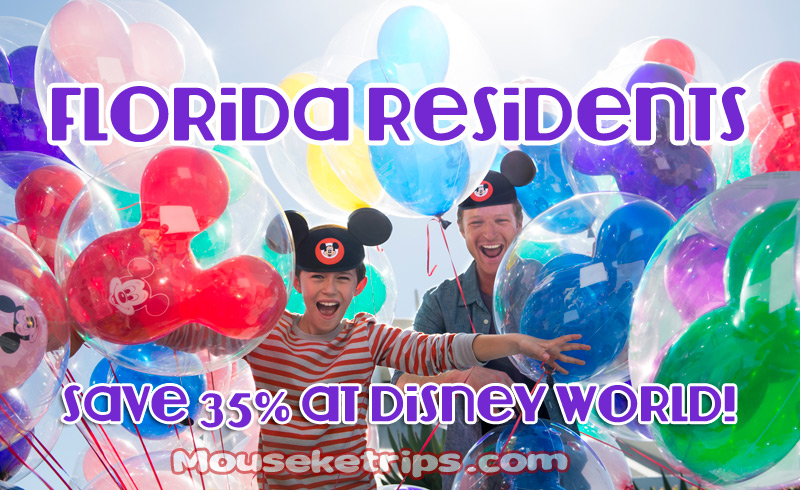 Walt Disney World also received a new discount this week, this one for Florida Residents only for select Fall, 2016 travel dates. Travel from November 6 – December 23, 2016 and receive up to 30% off of your Walt Disney World resort.
For more information: WDW November – December 2016 Florida Resident Discount
Disney Theme Park to Disney Springs Bus Service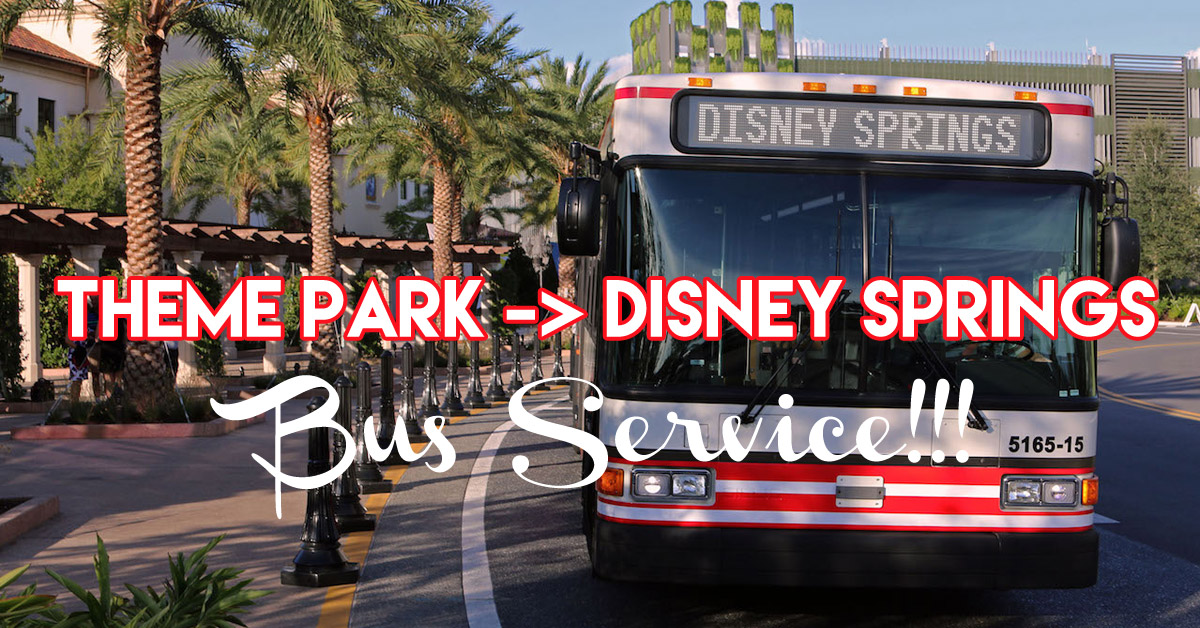 Finally, you can take a bus directly from one of the four Walt Disney World theme parks directly to Disney Springs. This only makes sense as Disney has been pushing Disney Springs as much more of a destination for theme park visitors, with the addition of quite a few new restaurants and shops. Starting at 4 PM daily, guests will be able to go directly to Disney Springs via specially marked "Disney Springs" buses. Please note that this is a one way option, as there will not be a Disney Springs -> theme park option, so don't make plans to go to Disney Springs for an early dinner hoping to go back to the parks for fireworks or extra magic hours.
For more information: Disney Springs Bus Service
New Fall Finale for 'Mickey's Royal Friendship Faire'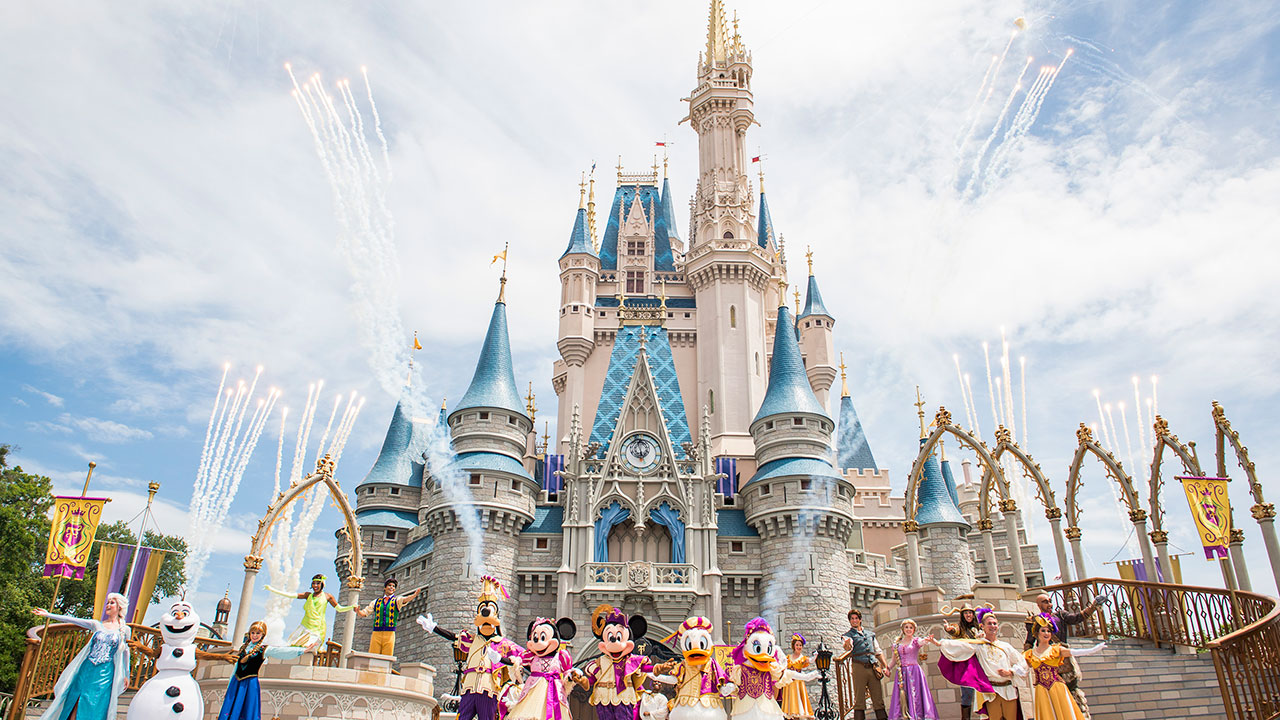 As colors change along Main Street, U.S.A. with the onset of fall at Magic Kingdom Park, "Mickey's Royal Friendship Faire" is also preparing to mark the season with enhancements to the show's grand finale.
Beginning September 2, the finale scene in "Mickey's Royal Friendship Faire" will feature new costumes, décor and choreography. You'll also hear an original song celebrating autumn, from the songwriting duo of Valerie Vigoda and Brendan Milburn who composed the show's catchy tune "On This Day."
New Disneyland Frightfully Fun Parade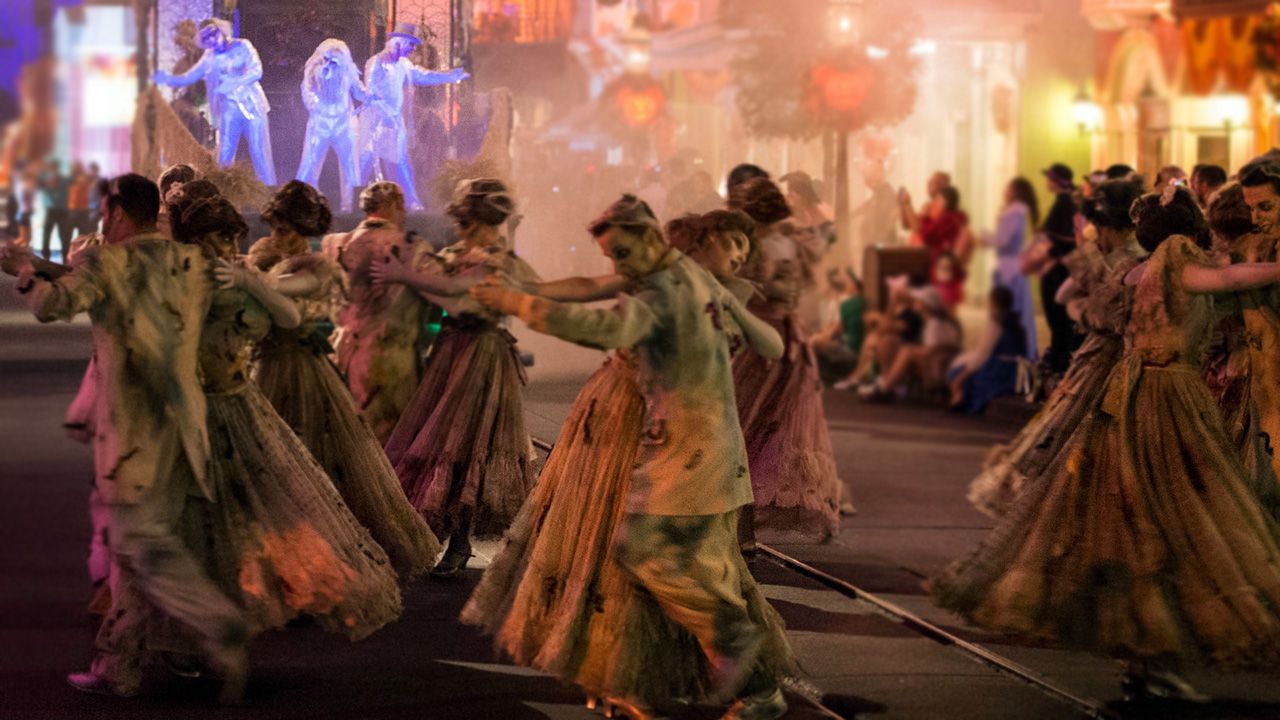 Beginning this year, all you "boos" and "ghouls" are invited to gather for chills and thrills when the all-new "Frightfully Fun Parade" takes to the streets, featuring a spectacle of spooky spirits from the deepest bayous of New Orleans to Halloweentown and beyond.
The Headless Horseman of Sleepy Hollow sets the mood as he arrives on his ghostly black steed just ahead of the parade itself, carrying a flickering jack-o-lantern as a warning to everyone along the parade route.
From "Tim Burton's The Nightmare Before Christmas," Jack Skellington the Pumpkin King brings greetings from Halloweentown, as residents arrive to celebrate their favorite time of year. Grim, grinning ghosts come out to socialize when Disney's iconic Haunted Mansion attraction comes to "afterlife," with swirling ballroom dancers, ominous gravediggers and a trio of hitchhiking ghosts. Inspired by Disney's "The Princess and the Frog," Dr. Facilier calls on mystical powers, summoning his Shadow Men from the bayou to loom large over his strange and twisted Voodoo parlor, and the mischievous Disney Villains appear out of the darkness, ready to stir up some trouble. A dark and dungeon-like lair takes over the parade route, bringing with it a wicked gathering of villainy from Hades and the Evil Queen to Jafar, Cruella and more!
The "Frightfully Fun Parade" will be presented exclusively during Mickey's Halloween Party, a separately ticketed event at Disneyland park hosted over 17 nights from September 23 to October 31, 2016.
Did I miss any Disney news this week that should have been included?