Welcome to another week of Disney things you should know. Not everyone can keep up with all of the Disney news (not even me, and I do this stuff full time), so we provide you with 5 Disney Things you should know from this week to help you keep up to date. This week features a new Disneyland discount, Disney Cruise spotify list to keep you happy between cruises, a new afternoon tea at the Grand Floridian and a few halloween tidbits.
Fall 2016 Disneyland Discount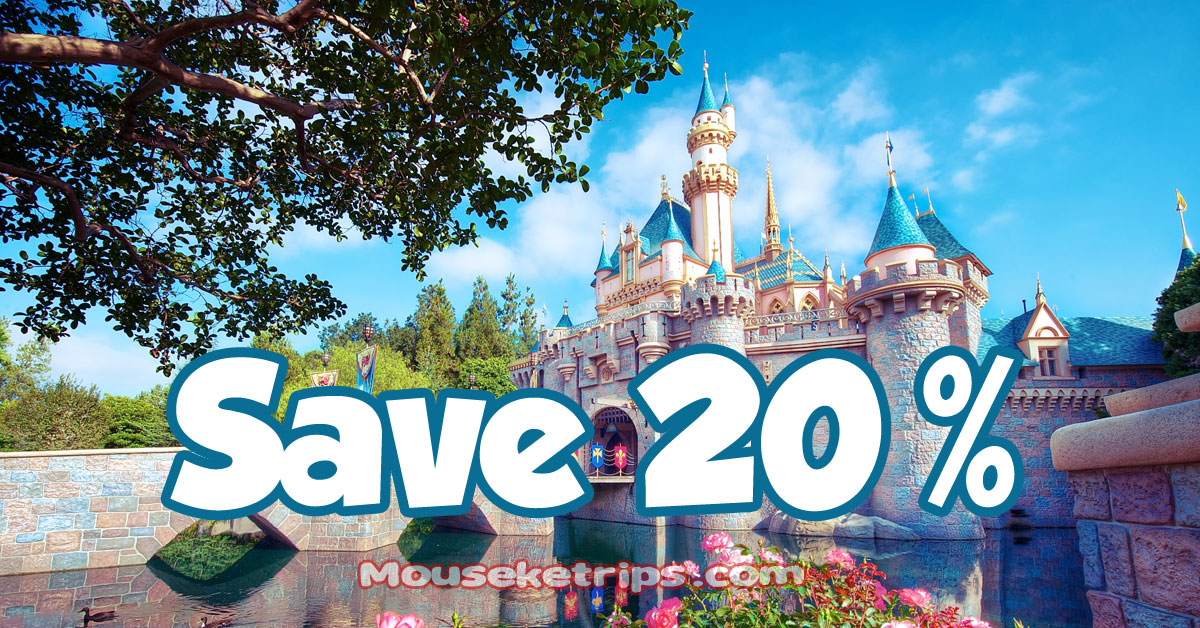 This week brings us a new Disneyland Discount for 2016 Fall dates. This is the same discount that was released last week for Disney VISA cardholders. It is now available to everyone, a Disney VISA is no longer required.
Save 20% on premium rooms at Disney's Grand Californian Hotel & Spa and the Disneyland Hotel.
Save 15% on standard rooms at Disney's Grand Californian Hotel & Spa and the Disneyland Hotel.
Save 10% on standard and premium rooms at Disney's Paradise Pier Hotel.
For more information: 2016 Disneyland Fall Savings
Disney Cruise Spotify Playlist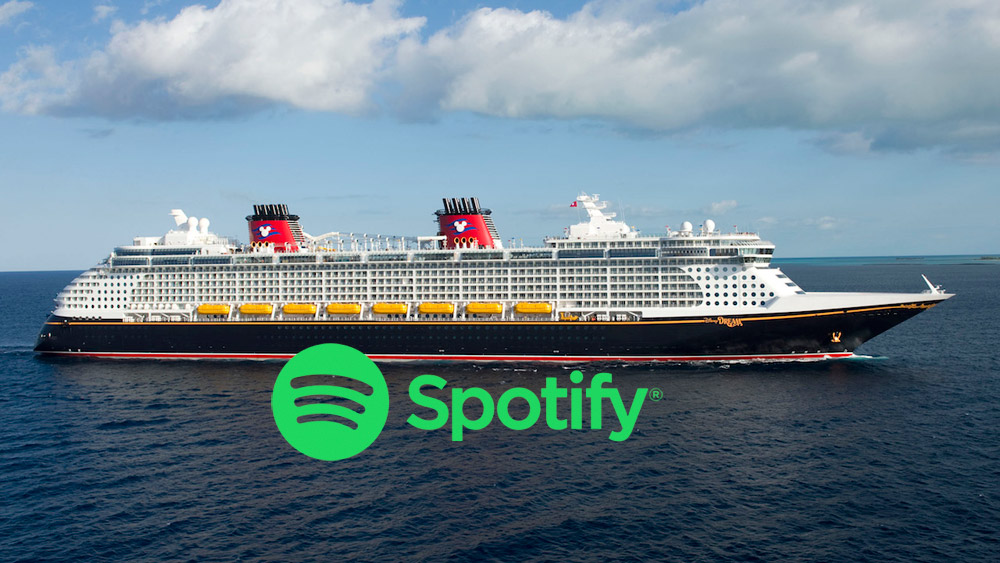 Do you have days when you wish you were on a Disney Cruise? I have them all the time (ok, every single day if you must know). Well, while I can't really solve that problem for you, I can help a little bit. Disney Cruise has launched a Spotify playlist complete with all your DCL favorites. It includes both timeless tunes and modern reworkings of old favorites by contemporary artists. There's no doubt you heard many of these songs on your Disney cruise in our stage shows and deck parties – or just walking down the hallway!
Listening to this playlist is sure to put a smile on your face—and keep you whistling while you work. You just need to have or create a Spotify account to enjoy it. I hope you like it as much as I do!
For more information: Disney Cruise Line Spotify Playlist
Mickey's Not So Scary Halloween Party is back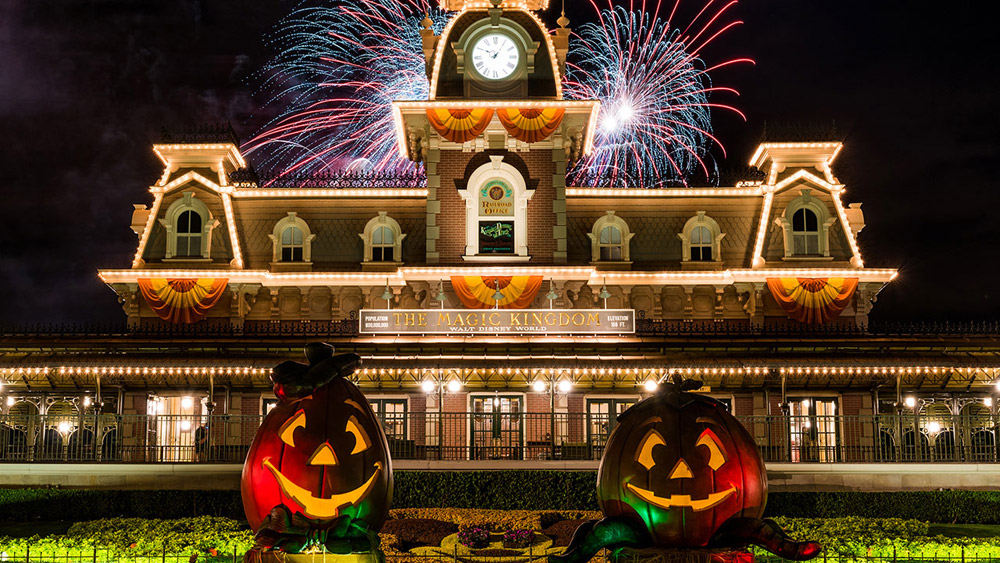 If you are a fan of Disney, Halloween, Mickey Mouse or having fun, get yourself to Mickey's Not So Scary Halloween Party this year.
This year's event will feature many spectacular returning guest favorites, including "Mickey's Boo-to-You Halloween Parade," "Hocus Pocus Villain Spelltacular," and "Happy HalloWishes" fireworks. But there are a few new additions to keep an eye out for.
"Zootopia" Clawhauser Stars In This Year's Exclusive Sorcerers of the Magic Kingdom Card – This year's exclusive card is "Clawhauser's Tricky Treat," and when an "apprentice" uses this card to cast a spell in the game, dozens of magical donuts appear. (Learn how you can pick up your game card in this previous blog post).
"Zootopia" Nick and Judy Join The Creepa Crew – The Creepa Crew, which entertains guests waiting on Main Street, U.S.A. will be led by two of the Zootopia PD's finest, BFFs Nick Wilde and Judy Hopps.
The "Boo to You" Parade Will Give You A Sugar Rush – Vanellope von Schweetz from "Wreck It Ralph" will bring in the candy this year during the "Boo To You" parade. Spy her and her squad of dancers toward the end of the parade.
As a reminder, Mickey's Not-So-Scary Halloween Party requires a separate ticket (a party specific ticket) that can be purchased here and is available for the following dates.
September – 2, 8, 11, 13, 16, 18, 20, 23, 25, 29, 30
October – 2, 4, 6, 7, 10, 11, 13, 14, 16, 18, 20, 21, 23, 25, 27, 28, 30, 31
Haunted Mansion Holiday Gingerbread Houses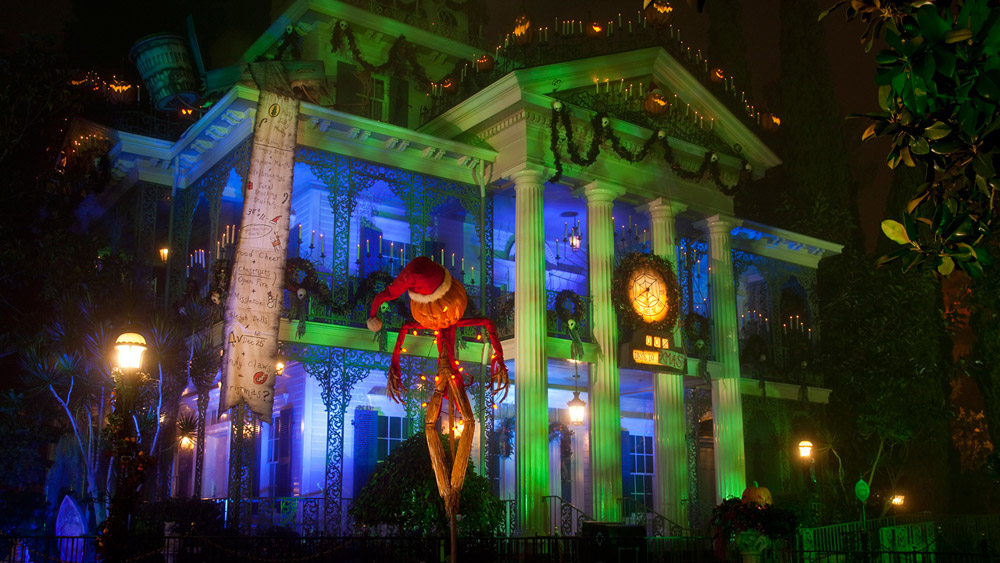 Sticking with the halloween theme, have you ever been to the Haunted Mansion Holiday in Disneyland? One of my favorite all time Disney "attractions". Well, this years is the 15th year of the makeover, and with that, we can now celebrate 15 years of Haunted Mansion Holiday Gingerbread Houses. If you haven't been, get there. In the mean time, enjoy the video of 15 years of gingerbread houses.
Haunted Mansion Holiday Gingerbread House Fun Facts:
Heights have ranged from five feet (the smallest) to 15 feet (the tallest – almost touching the chandelier)
It takes 16 days to build and decorate the gingerbread house, on average
A team of 4 pastry chefs works together to create each masterpiece
Many of the pastry chefs have been part of this kooky tradition since 2001
This year's house is made of:
200 pounds gingerbread
200 pounds powdered sugar
4 gallons egg whites
1 gallon lemon juice
50 pounds fondant
1/3 pound glitter
Do you have a favorite Haunted Mansion Holiday gingerbread house?
New Afternoon Tea available at the Grand Floridian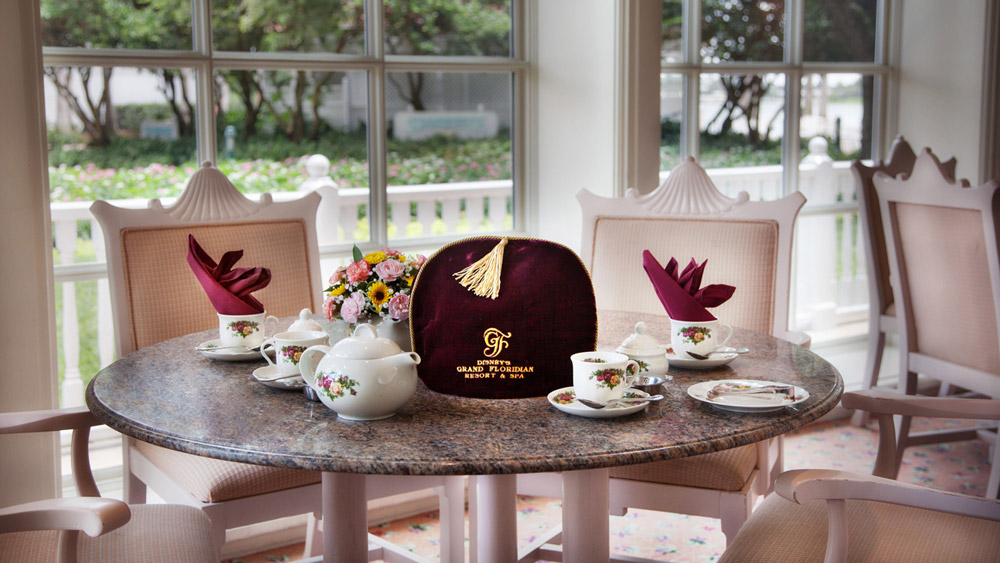 Recently, Afternoon Tea at Garden View Tea Room received a menu makeover, and now features the largest selection of Twinings loose-leaf teas, all of which are exclusive to Walt Disney World Resort. The stars of the new tea menu are the Twinings Signature Blends – served exclusively in the United States at the Garden View Tea Room – whether you select Perfect Afternoon, Garden Party or After Dinner Mint, you can't go wrong. Pure Black and Flavored Black Teas, Oolong, Green and White Teas and caffeine-free Herbal Infusions are also available.
Teas are available in several 'shires' or packages, including The Bedfordshire Tea, The Derbyshire Tea, The Cheshire Tea, The Berkshire Tea and The Yorkshire Tea. Of course, there is a special tea available for guests age 3-9, Mrs. Potts includes tea sandwiches, a jam tart, delicate house-made pastries and a special 'dark tea' (chocolate milk).
Reservations can be made by visiting DisneyWorld.com/dine, or by calling 407-WDW-DINE. How will you celebrate afternoon tea?
Did I miss any Disney news this week that should have been included?