Each Friday, I provide 5 Disney things all Disney fans should know from this past week, just in case you missed them. Here are the super important Disney news items for this week:
 Fastpass+ Changes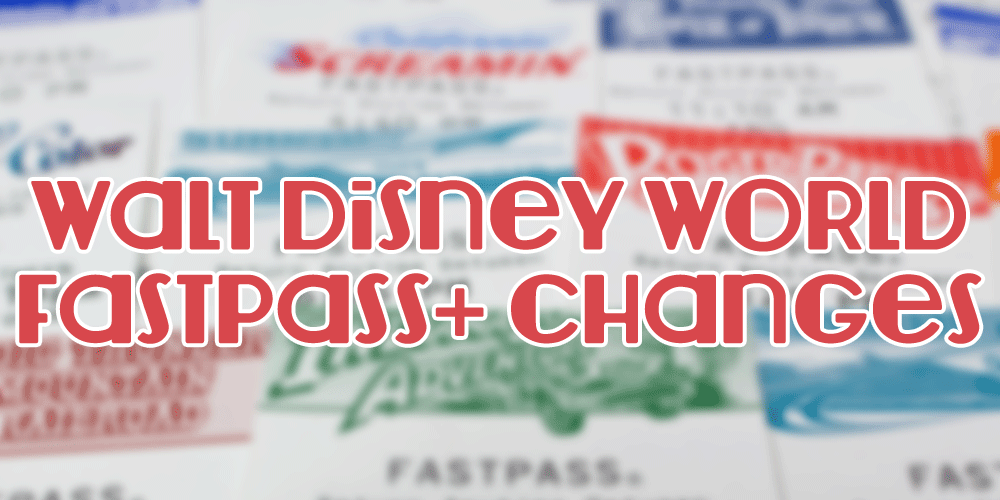 This week, Walt Disney World made some significant changes to their FastPass+ system. While not all the issues are resolved with the system, these changes go a long way towards making it much more guest friendly.
You will now be able to choose individual FastPass+ experiences and times, and will no longer need to make all selections for the same day at the same time.
While you will continue to be able to select up to three experiences in advance, they now will be able to book fewer than three selections, if desired.
In addition, when you have used their first three FastPass+ selections, you will now be able to make an additional FastPass+ selection via the My Disney Experience mobile app, in addition to in-park kiosks. You will no longer be forced to find one of the kiosks in the park. Once you have used the fourth, they will be able to select another, and so on.
For more information on these new FastPass changes: FastPass+ Changes
2017 Summer Disney Cruises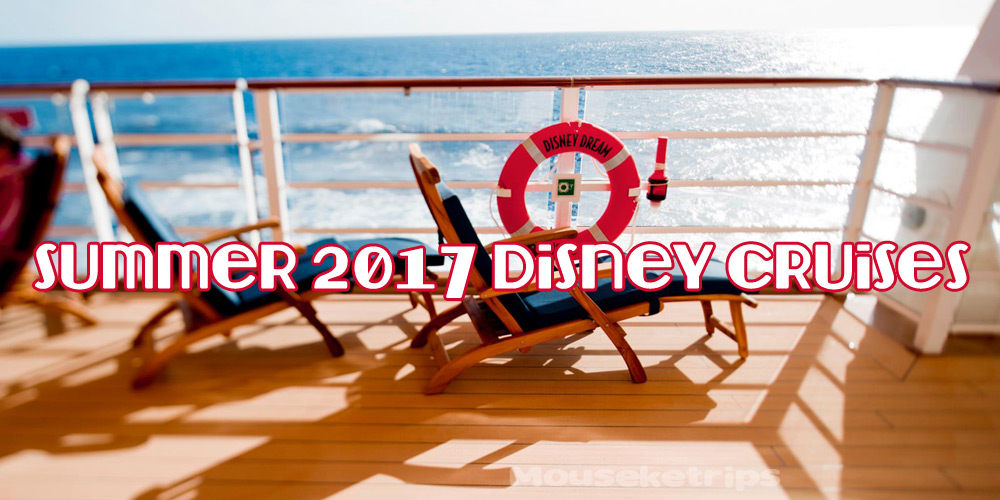 Disney Cruise Line released additional 2017 Cruise itineraries and dates for all four Disney Cruise ships. Bookings for cruises are not available through September, 2017. Disney Cruise will be sailing to both Alaska and Europe during the Summer of 2017, and some great cruises have been added from Florida as well, including 4 and 5-night cruises on the Disney Dream with 2 days on Castaway Cay, as well as a 10 and an 11-night Southern Caribbean cruise on the Disney Fantasy.
Check out the details: 2017 Disney Cruises
An update on Disney After Hours
Several weeks ago, Walt Disney World announced Disney After Hours, a new night time event hosted in the Magic Kingdom. The cost is $149 per person, and grants you 3 hours in the Magic Kingdom after the park closes (the ticket also gets you into the Magic Kingdom 3 hours before closing, so you do get 6 hours in total in the park). Last night, April 14, as the very first night of Disney After Hours. We had an agent in the park, she sacrificed herself for the cause. While very little details were released when announced, you can see from the image below that basically all attractions are open during the event. Last night, it was reported that there were less than 1,000 people in the park for those three hours. Lines were completely nonexistent, and our agent was able to ride every single ride in the Magic Kingdom in less than 3 hours. I think she is still asleep.
While $149 per person is a lot of money, there are some situations where it may be worth it. Disney After Hours isn't for everyone, but it may be great for some, which is the whole idea.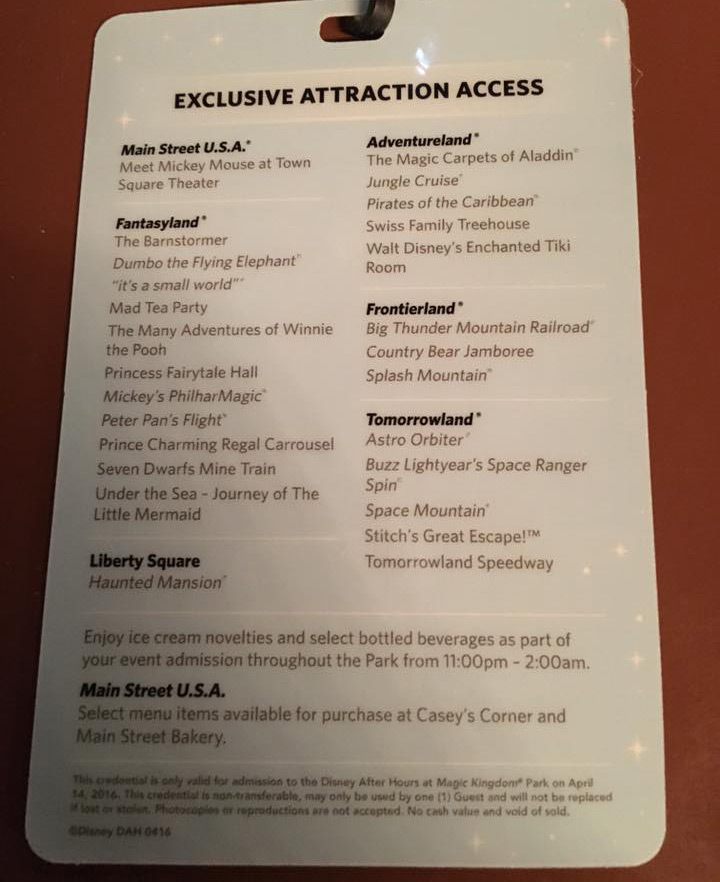 Amorette's Patisserie Opens May 15 at Disney Springs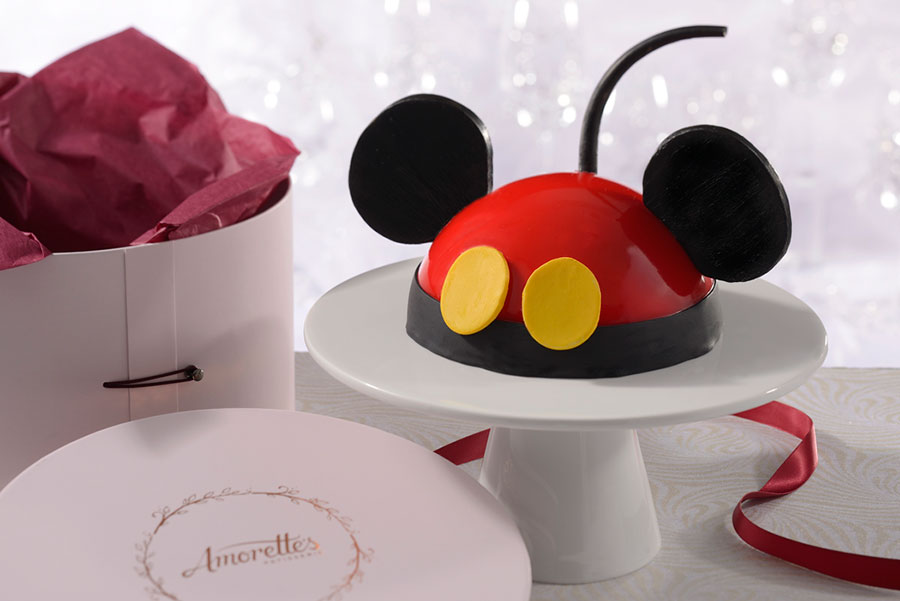 If you have a bit of a sweet tooth, this may be right up your alley. Amorette's Patisserie is set to open in Disney Springs on May 15, 2016. Classic and contemporary cakes and pastries are the stars in this high-end pastry shop where guests can watch pastry chefs decorate signature cakes in the on-stage finishing kitchen. Even the beautiful boutique-style packaging, inspired by old-fashioned hatboxes, lends to the sophisticated feel of the location. I can't wait!
Night of Joy Tickets now on Sale

The annual Christian Music festival is coming to Walt Disney World again in 2016. Tickets are now on sale. This 2 day event features many of the world's best known contemporary christian artists. One big change this year, the festival will be held at Disney's Wide World of Sports rather than in the Magic Kingdom.
There are a few different ticket options:
A single-night, concert only ticket for Friday, September 9 – $39 plus tax (in advance); $45 the day of the show (if available).
A single-night concert and one-day Disney theme park ticket (valid for one of the four Walt Disney World Resort theme parks) for Saturday, September 10 – $99 plus tax (in advance); $114 plus tax the day of the show (if available).*
A two-night concert ticket (which includes both nights' concerts and one-day Disney theme park ticket (valid for one of the four Walt Disney World Resort theme parks) – $119 plus tax (in advance).*
And, if that weren't enough, guests who purchase the two-day ticket on or before August 9, 2016 will also receive one (1) admission to their choice of Disney's Blizzard Beach or Disney's Typhoon Lagoon valid from September 6 – September 12, 2016.
Check out NightofJoy.com for more information and to purchase tickets.
Did I miss any Disney news this week that should have been included?