When Disney's Animal Kingdom opened in 1988, the restaurant choices were very, very limited, and there was only one sit down restaurant in the entire park (two if you count the Rainforest Cafe, but it is technically outside the park, located near the entrance). That really was not a big deal as the park typically closed around the time that the sun went down, so most people just went elsewhere for dinner. With the extension of the park hours in the last year, and the new night time show (Rivers of Light), there is an increased need for additional sit down restaurants in the park. Disney recently added Tiffins, a signature restaurant located near the Tree of Life. Unfortunately, Disney will not be adding another table service restaurant once the new Pandora (Avatar) section of the park opens. there will only be once new restaurant there, Satu'li Canteen, which will be a fast/casual restaurant. Hopefully at some point they will make dinner a table service restaurant at some point in the future.
Best Restaurant for Adults in Animal Kingdom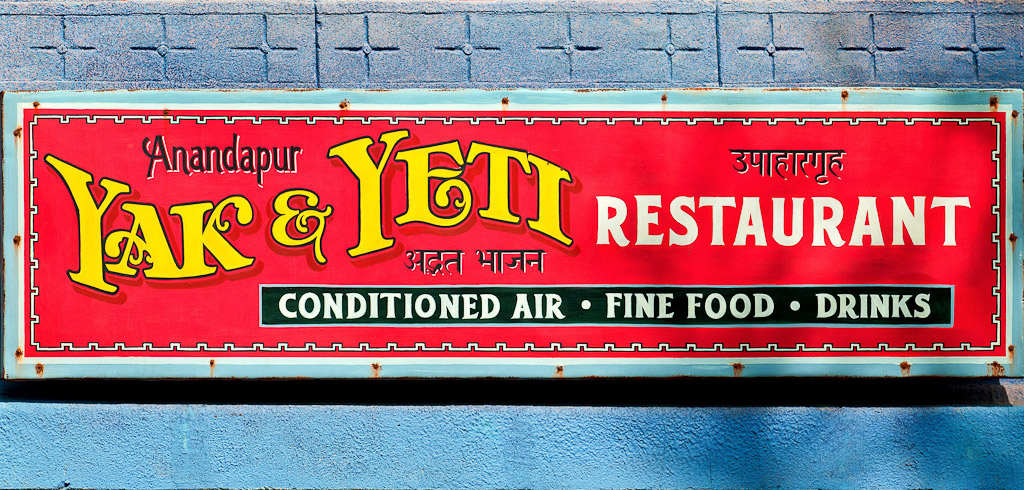 Yak & Yeti Restaurant – Trust me, at this point, it isn't even close. Yak & Yeti features asian inspired meals in a fantastic, beautiful setting. Some of my favorites are the Pork Pop Stickers, the Ahi Tuna Nachos, the Crispy Honey Chicken and the Seared Miso Salmon. Yum! Yak & Yeti serves both lunch and dinner as a table service meal, both meals offer the same menu and the same prices. Yak & Yeti is also on the dinning plan, and counts as one table service credit. Also, please do not be confused. In Animal Kingdom, there is also a quick service restaurant that goes by the name Yak & Yeti Local Foods Cafe, and while the food is quite good there, it isn't the same thing.
While Yak & Yeti won't make my top 10 list of Disney World restaurants, it is head and shoulders above the other Anima Kingdom options. Tiffins launched last year, and looked very promising, but to this point, the restaurant has had really poor reviews for both food and service. Maybe someday this will be a decent option for adults, but for now, just stop by the Nomad Lounge and enjoy a cool drink. Tusker House is a fun restaurant, but the food is served family/buffet style, and it tends to be pretty loud and busy, not relaxing at all. While the food is decent, it just isn't on par with Yak & Yeti. Rainforest Cafe is Rainforest Cafe, you pay for the atmosphere and not the food. If you idea of a nice dinner includes gorillas and elephants along with a lot of thunder and lightening, the feel free to stop by.
Want to enjoy something outside the park, but close by? Animal Kingdom Lodge has three great restaurants, Boma, Jiko and Sanaa. Both Jiko and Saana are better than Yak & Yeti, and Boma is quite good, if you like buffets. Animal Kingdom is only a 5 minute bus ride away, and a nice break from the park.
What is your favorite restaurants for adults in the Animal Kingdom theme park?